Welcome to the CLD Standards Council for Scotland
The Standards Council for Community Learning and Development for Scotland is the body responsible for the registration of CLD practitioners, the approval of training courses, and the continuing professional development of the sector workforce.
New Framework agreement 2016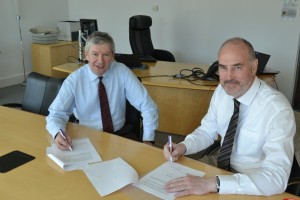 The CLD Standards Council has a new framework agreement with Education Scotland. Signed by Dr Bill Maxwell, Chief Executive of Education Scotland and Ashley Pringle, Chair of the CLD Standards Council, the new framework agreement sets out the strategic goals, roles and responsibilities of both organisations whilst accounting for operational requirements. Read the full framework agreement.



New Strategy and Resources for Professional Development available
The Standards Council is launching the new, updated Professional Development Strategy for all CLD practitioners. Growing the Learning Culture in CLD – the Next Stage sets ambitions for enhancing the quality and impact of practice and shows how practitioners, employers, learning providers and support organisations can work together to achieve them. It includes examples of the great professional development that's happening around the country and provides a framework for building on success.
Access the strategy package here