Welcome to the CLD Standards Council for Scotland
The Standards Council for Community Learning and Development for Scotland is the body responsible for the registration of CLD practitioners, the approval of training courses, and the continuing professional development of the sector workforce.
SLF 2016: Leadership in communities and classrooms; the same but only different?

Marion Allison, Head of the CLD Standards Council will deliver this seminar at the Scottish Learning Festival on Wednesday 21 September.
In the seminar we will consider leadership in different educational contexts. Communities or classrooms, do leaders really demonstrate different behaviours? We consider how skills like planning and communicating with learners are at the heart of educational success. Seminar code A2D
Registration for SLF 2016 is now open, so book your place today.
Find details of keynotes and seminars in the conference programme available from the SLF web site.



New Framework agreement 2016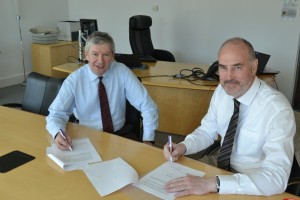 The CLD Standards Council has a new framework agreement with Education Scotland. Signed by Dr Bill Maxwell, Chief Executive of Education Scotland and Ashley Pringle, Chair of the CLD Standards Council, the new framework agreement sets out the strategic goals, roles and responsibilities of both organisations whilst accounting for operational requirements. Read the full framework agreement.



Previous highlights -
New Strategy and Resources for Professional Development available