Code of Ethics
The Code of Ethics is part of a foundation for our profession, together with our values and principles, the Competences for CLD and the national professional learning strategy. In order to register, practitioners will have to commit to this code.
Code of Ethics for Community Learning and Development
Code of Ethics Learning resource
The CLD Standards Council has developed a resource for practitioners using the CLD Code of ethics. Titled Ethical Practice – Competent Practitioners it is available to download in pdf format.
You may also be interested in the Youth Work Commentary on the Code of Ethics.
Developing the Code
The Code was developed using an inclusive, participatory process so it is from and of the CLD sector. We would like to thank all of the practitioners who participated in our consultation, online and in person; their investment means that the Code reflects the reality of our contexts and practice.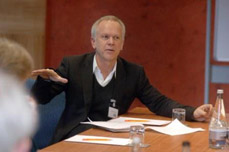 You can download the report on the consultation process, prepared by Peter Taylor and Professor Howard Sercombe, here. The report describes and analyses the range of responses received and how the Code was adapted as a result.
Download the Code of Ethics Consultation Report
Using the Code
The Code has a central role in defining and communicating what CLD work is; it is deliberately expressed in positive terms to describe what we do. The Code can also be used to:
Express the distinctiveness or identity of CLD
Articulate the shared value base that we have
Challenge, examine and reflect on our practice
Promote professional dialogue and understanding
Provide accountability
Offer reassurance and protection, for workers and for clients
Deal with tensions with other partners and define our limits in partnership work
Support learning for new entrants and students
Please continue to offer us your feedback on the Code: have you found it useful? How have you used it in practice? Please contact us and let us know.