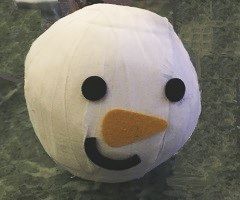 Day-light,  a commodity in short supply at this time of year. However, when natural light fades, Christmas lights and candles brighten our world demonstrating that when resources diminish in one area, need, creativity and determination invents something other.  This sentiment echoes recent developments in the CLD Standards Council as we continue to secure, strengthen and grow our people and our partnerships.
In October, our Chair Ashley Pringle met with Ms Shirley-Ann Somerville MSP, whose Ministerial portfolio includes CLD, providing her with a briefing on the work of the CLD Standards Council. In a discussion that ranged over a range of policy issues affecting the CLD sector, Ashley was heartened to hear from the Minister that our work is appreciated and seen to be making a valued contribution.
Members will know that the Scottish Government is hosting a consultation programme regarding Education in Scotland.  Thank you to all who recently shared their views and they are now being compiled for submission before the deadline date. However, the big news of the moment is the review of how the CLD Standards Council is governed.  The Executive Committee has appointed a governance sub-group who have been working hard with partners, including Education Scotland, and are presently giving due consideration to various options including the CLD Standards Council forming  a company limited by guarantee.  Agreed proposals will be winging their way to your inbox in the New Year so you as Members can have your say on the matter.
Our partnerships continue to grow and strengthen and the team and I have been supporting Community Planning Partnerships and Local Authority employers all over the country with CLD workforce engagement.  I was delighted to talk about equality and inclusion at the CLD Managers Scotland conference and share the CLD approach with the corporate world at the Global Entrepreneurial Leaders event with Wildhearts and Royal Bank of Scotland in Edinburgh.  Closer to home, working with Education Scotland colleagues to deliver Associate Assessor training for the new inspection framework is beginning to bear fruit as  membership continues to grow at  a steady rate, aided by improvements to the registration process.
Recently we were delighted to congratulate Jim Sweeney, Chief Executive of YouthLink Scotland and a long standing member of our Executive Committee on being awarded an M.B.E for services to young people.  Best wishes also to Robert Hynd of South Lanarkshire Council, of our Approvals Committee on being appointed as Chair of CLD Managers' Scotland.  Huge thanks goes to Maggie Paterson formerly of Inverclyde Council who is giving her time to consider volunteers and the CLD Standards Council and congratulations to Graeme McMeekin of the Scottish School of Christian Mission on becoming Vice Chair of the Approvals Committee.  Our team continues to evolve and January will send a fond farewell to Jim Ross, Team Support and bring a warm welcome back to Lindsay Jane Brown in this role. We are also very excited about Kirsty Gemmell, formerly of Dundee City Council taking up the new role of Members' Services Development Officer.  Congratulations must also go to Community Links in Clydebank on gaining the CLD Standards Mark.  If your organisation delivers professional CLD training book a spot at the February Standards Mark event in Edinburgh to find out more.  This road show is proving popular so book your place by emailing contact@cldstandardscouncil.org.uk
Just as project CLD e-reader, a compilation book of CLD theory and practice is concluded and ready for launch, new work arrived in the form of the review of the Community Development SVQ award. So, in the New Year if you feel the need to discuss matters like this with fellow CLD professionals in your area, look out for forthcoming training events delivered by the CLD Regional Networks which are being funded by the CLD Standards Council.  More information will be available after the holidays.
Regardless of the outcomes of all of these developments and consultations, one thing is for certain. 2017 will be a pivotal year in the evolution of the CLD Standards Council.  The team and I look forward to meeting with you all at our Shape Your Future Conference on Wednesday 29th March 2017 in Glasgow.  Sex, drugs and the Adult Statement of Ambition? This is definitely an event that you don't want to miss! Follow me on Twitter @marionacldsc for more news and updates.
Finally, I would like to thank you all for your continued support and contributions to the game-changing profession that is CLD. Your commitment and approach to working with and for the young people and communities of Scotland to improve and change lives is what truly shines a light on possibilities and aspirations.  So, on behalf of the CLD Standards Council Scotland I wish you all a happy Christmas and a prosperous New Year.
Marion
Marion Allison
Head of the CLD Standards Council Scotland