Happy Christmas and Festive Best Wishes from the CLD Standards Council Staff Team 🎅🎄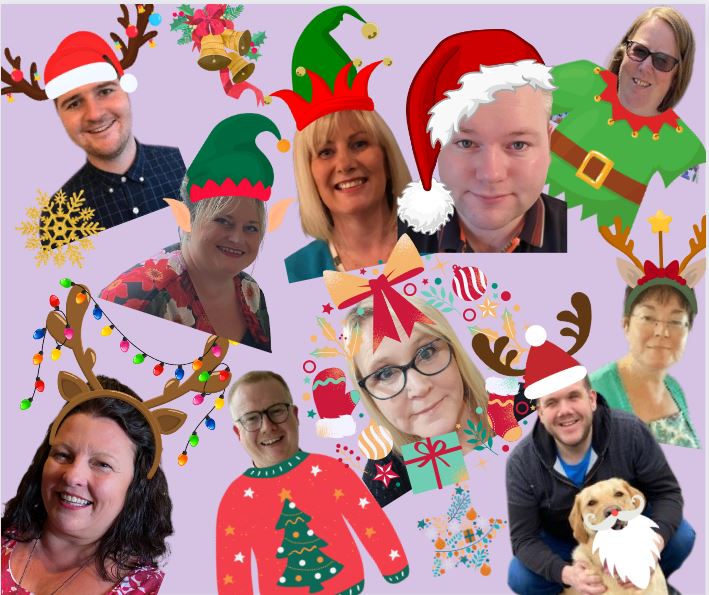 The CLD Standards Council office will be closed for the festive break from Wednesday 28 December and will reopen on Wednesday 4th January 2022.
We look forward to seeing you all in 2023 😊
---
Christmas Message from Dr Marion Allison, Director, CLD Standards Council Scotland
Winter solstice, the shortest day of the year, when the northern hemisphere is furthest away from the sun. That time of year when we think about what has gone before and look forward to brighter days ahead.
The CLD Standards Council has much to reflect upon this year and the resourcefulness of the sector remains unrivalled. Members continue to rise to the challenge of change. From managing the COVID recovery (yes, it's still a thing), to supporting Ukrainian refugees and challenging the cost of living crises (sadly, there is more than one). Members regularly share examples work such as heat banks with adult learning provision, youth club budgeting initiatives and mental health community projects.
Against a backdrop of budget restrictions and major national policy reviews, the collective voice of CLD Standards Council members are heard. Representation of CLD practitioners across all parts of our sector have been key in shaping thought pieces such as our micro-credentials paper and leading consultation responses to education, skills, assessment, mental health and workforce reform.
Advocating for the CLD sector has been welcomed by partners at Scottish Government, COSLA, the Scottish Education Council, Scottish Council for Voluntary Organisations and so many more. It remains essential to collaborate, challenge, support and bring about change for young people, learners and communities.
For Members, we were delighted to see CLD workforce development embedded into the Adult Learning Strategy for Scotland. This work commenced by strengthening the digital aspect of the CLD competences, the launch of the CLD Standards Council induction programme and the development of adult learning national occupational standards and the review of others.
For the team it's been also been a year of change. From the reappointment of our Chair, Mr Alan Sherry O.B.E., to the appointment of Robbie Crow, Vikki Carpenter, Ross Martin and Steven McLennan as new members of the team. Together with Susie Bisset, Grant Garrett, Kirsty Gemmell, Lorna Renton, Ruth Washbrook they work tirelessly, with passion with and for Members all year long and I cannot thank them enough.
However, no progress would be possible without the dedicated members of the CLD Standards Council. Partners agencies, committee members, meet-up participants, conference attendees, consultation respondents, every single person who engages in our work is a much needed proponent of the CLD values and competences. My heartfelt thanks goes to you all.
So whilst we anticipate the return of sunlight, and here's to 2023 for CLD! I hope you all take time out for your own relaxation and reflection and wish you all peace, joy and light.
Marion
---