CLDSC Members Survey – Planning for 2022 – last few days!
Only a few more days to tell us your views on the work undertaken by the CLDSC over 2021, and to help us shape future planning for 2022.
The survey will only take around 5 minutes to complete and will close on Friday, 29th April 2022. Please share your thoughts!
---
Virtual Member Meet-up – 5 May 2022, 1-2pm
Sign up to hear about how CLD practitioners in North Lanarkshire Council implemented the Youth Guarantee Programme to support CLD employment. For the past year, North Lanarkshire Council's CLD team employed 19 CLD Assistant Support Workers (ASW's) aged between 16 and 24 years for one year's paid employment under the Youth Guarantee Programme. Each employee worked in all areas of CLD and had a robust training schedule. All but one ASW has continued onto a positive destination.
This session will showcase the ASW's learning journey and what the evaluation has shown. Join us to find out more.
Register for the May Virtual Member Meet Up on Eventbrite.
---
Adult Learning Strategy Launch events – postponed
Unfortunately, both launches of the Adult Learning Strategy, due to be held on 10th and 11th May 2022, will be postponed. Those who have booked places will be contacted by the organisers.
The date and information about a new event will follow.  
---
SCQF – Changes to Higher Education Tariff Tables
In July 2021, UCAS launched a consultation into a number of proposals relating to the information made available about qualifications and their use in progression to Higher Education (HE). Based on feedback received through the consultation and additional engagement with UCAS' Qualifications Advisory Group, UCAS will be implementing a range of changes.
Significant to  the CLD sector is the recognition that all SCQF level 6 qualifications are to be included from May 2022 for HE applicants starting courses in summer 2023. This will support widening access and participation, giving learners from a wider range of backgrounds the opportunity to consider HE. You can find out more on the SCQF blog.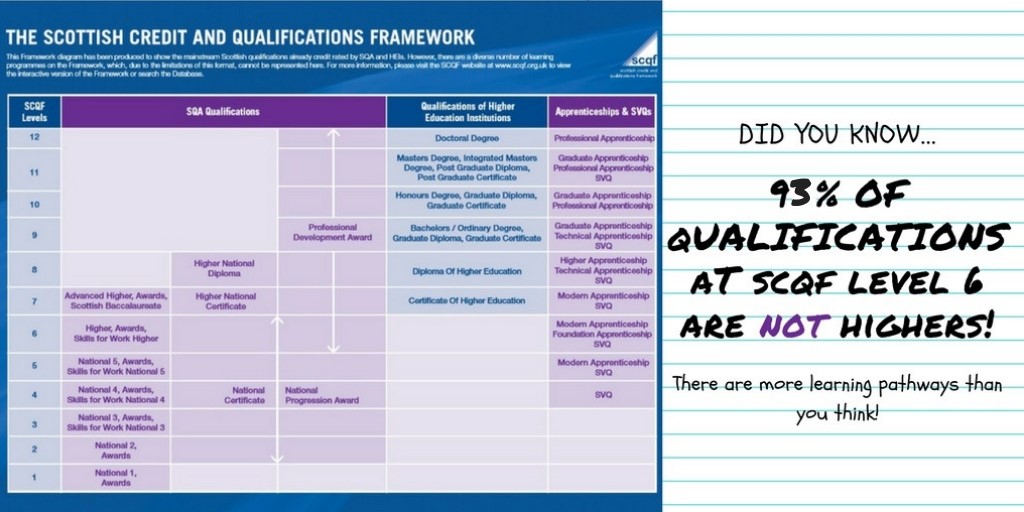 ---
OU Microcredentials – Free Places available now!
There's still time to apply for a fully funded place on The Open University in Scotland's (OUiS) online learning Microcredentials for those working in the CLD sector.
The courses on offer are:
Online Teaching: Creating Courses for Adult Learners
Online Teaching: Evaluating and Improving Courses
Online Teaching: Accessibility and Inclusive Learning
Teacher Development: Embedding Mental Health in the Curriculum
Online Teaching: Embedding Social, Race and Gender-Related Equity
These courses are at postgraduate level and will start in June 2022 and run for 12 weeks. For more information and to apply, please visit OUiS Microcredentials for CLD.
The deadline for applications is Sunday, 15 May 2022.
---
Development Trusts Association Scotland (DTAS) Conference
Save the Date! The DTAS Conference is back in person on 4th and 5th September 2022 at The Westerwood Hotel, Cumbernauld. The theme is Gather, Connect and Thrive. Check out the DTAS website for updates on the programme and registration. 
---
LinkedIn Free Professional Learning
The Scottish Digital Academy, through its partnership with Skills Development Scotland is delighted to provide free access to LinkedIn Learning until the end of July 2022.
This professional learning opportunity is funded by the Scottish Government.
You'll have unlimited access to more than 16,000 expert-led videos
With videos starting at a few minutes long, you can learn on the move
You'll have access to course collections we've built to help you get started
You'll be able to download exercise files, assessments and video transcripts to support your learning
You can even download videos to view offline
Courses include (but are not limited to): Leadership, Agile, Design Thinking, Educational Technology, Instructional Design, Visual Communication, Building Design, Power BI.
If you're 25 or over and live in Scotland, working in the public or third sector, you're eligible for unlimited access to LinkedIn Learning until 31 July 2022.
To access the resource, register on the LinkedIn Learning – Scottish Digital Academy website.
Free access is being run as a pilot to gauge interest and to measure the value and impact, before considering a longer term arrangement.
---