The Give a dog a bone… and an animal a home charity won the Scottish Charity Award for Celebrating Communities.  The Award was sponsored by CLD Standards Council.
Our chair Alan Sherry presented the award to the charity founder Louise Russell at the sparkling 2019 Scottish Charity Awards Ceremony hosted by Sally Magnusson.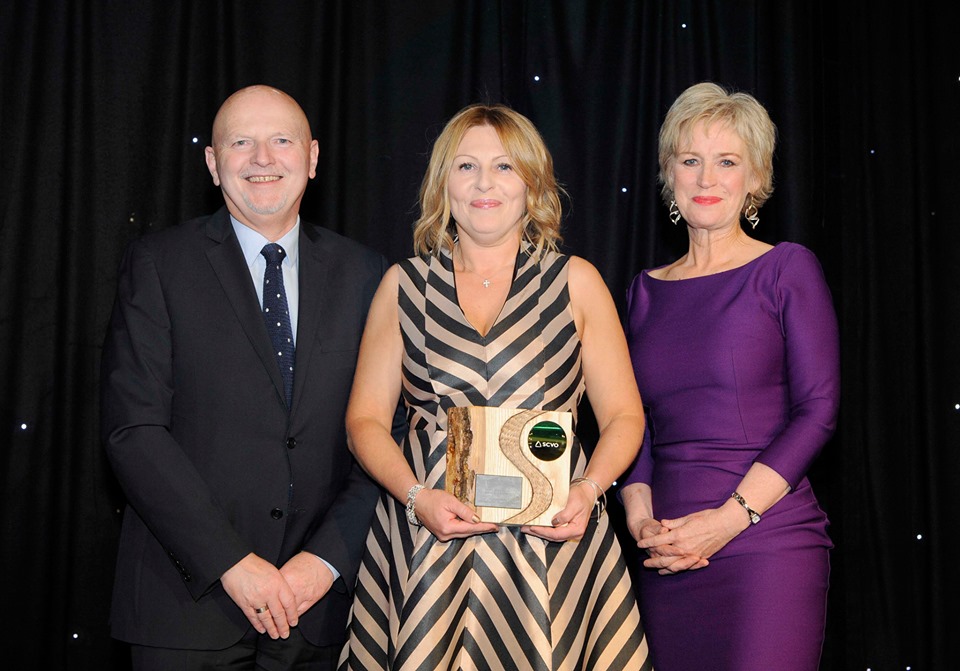 Give a Dog a Bone is a young, unique charity tackling loneliness through animal companionship.  The charity supports the over 60s to afford a rescue pet companion. The team has helped hundreds of older adults and rescue animals to have a happier life, together, and it's a win-win – the person gets a friend and the animal gets a home.
Already they have expanded their remit to include a Community Space project where they offer retired people a safe space to make new friend and learn new skills.
A Special Commendation was also awarded to Bridgend Farmhouse.