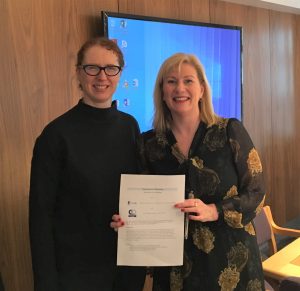 The CLD Standards Council and the Scottish Confederation of University and Research Libraries (SCURL) are delighted to have signed a new Memorandum of Understanding.
Whilst a number of university and research libraries already support public access, this agreement specifically provides Members of the CLD Standards Council  free access to SCURL member library buildings and collections, and allow loans of up to 5 physical items and on-site use of library e-resources.
Both organisations welcome the opportunity to work in partnership to support CLD professional learning and promote inclusive access to lifelong learning.
You can find the SCURL establishments on their website  https://scurl.ac.uk/who-we-are/scurl-members/
CLD Standards Council Members wishing to take advantage of this access opportunity should contact us to request their new Membership ID Card to use as proof of membership which may be requested at some of the SCURL sites.    The membership cards will being issued on registration renewal and also shortly to new members as they register.
Full detail of the Memorandum: Memorandum 2019