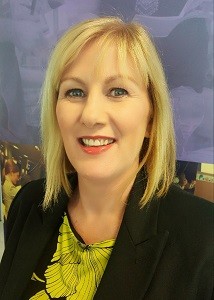 August.  The time of year in Scotland when Edinburgh is in Festival mode, exam results change lives and CLD professionals rejoice the end of summer programmes, whilst anticipating the new season of projects, courses and classes. As we seek to secure, strengthen and grow the CLD Standards Council we too are in the process of re-viewing, pre-viewing and celebrating.
The summer months have been busy. The Committee Chairs have been working hard to reveal their highlights from the last year which include new strategic partnerships, the launch of the CLD professional learning strategy and the inaugural member's conference.  Members can look forward to receiving the full report in the weeks to come.
The soon to be published programme of business promises to be just as exciting as we undertake a funding pilot with CLD Consortia; partner CLD events with local authorities and national agencies; and take the CLD Standards Mark on a national promotional tour. If your organisation provides training for its CLD people, come along to one of the events and find out how the CLD Standards Mark supports your work. Watch our online spaces for invitation.
If free professional learning events are what interests you, the Scottish Learning Festival in Glasgow's SECC on Wednesday 21st September 2016 is the place to be.  The CLD Standards Council will be found alongside the General Teaching Council for Scotland and I am looking forward to presenting the workshop "Leadership in communities and classrooms; the same but only different" with Gillian Hamilton, CEO of the Scottish College for Educational Leadership (SCEL).  Confirm your attendance using Seminar Code A2D. There are also a few places remaining on the second cohort of Education Scotland's Developing Leaders for the Future programme, which begins in January 2017. Over six days this free, bespoke CLD course focuses on growing and sustaining the sector with participants having the option of gaining an ILM Level 5 Award in Leadership.
Our celebrations have focused on welcoming Jim Ross to the staff team who has been quick to learn the ropes and provide much needed administrative support.  I would also like to welcome the new Chair of the Professional Learning Committee, Mike Naulty (University of Dundee) and I can't wait to work with the new members of the Professional Learning and Registration Committees.  I must however offer my sincere thanks and best wishes to Michele Meehan (Youth Scotland), Aileen Ackland (University of Aberdeen), Gillian Lithgow (Youthklink Scotland), Tim Frew (Youthlink Scotland) and Ann Swinney (University of Dundee) for their significant contributions over the years. The CLD Standards Council has grown and developed thanks to your knowledge, aspirations and support.
As the festivities continue throughout August I'm astonished to note that I've now been Head of the CLD Standards Council for one year. It's such a privilege to work with professionals who are dedicated to driving forward CLD values, principles and practice.  So, here's to another year of learning, approvals and registrations.  I look forward to celebrating our progress.