Message from Dr Marion Allison
In an alternative world I am in Edinburgh. At the John McIntyre conference centre to be precise. I am with 200 members of the CLD Standards Council Scotland, sharing in our professional pride. I am inspired by Gavin Oattes, Director of the Tree of Knowledge, sharing his enthusiasm for youth and community work. I am reminded of the power of Paulo Friere's works on community empowerment by Andy Turner from Goldsmiths, University of London; and I am revelling in the excellent work of Members whose every day professional practice supports learners, communities and young people to transform their lives through collaborative educational programmes, learning opportunities and action for change.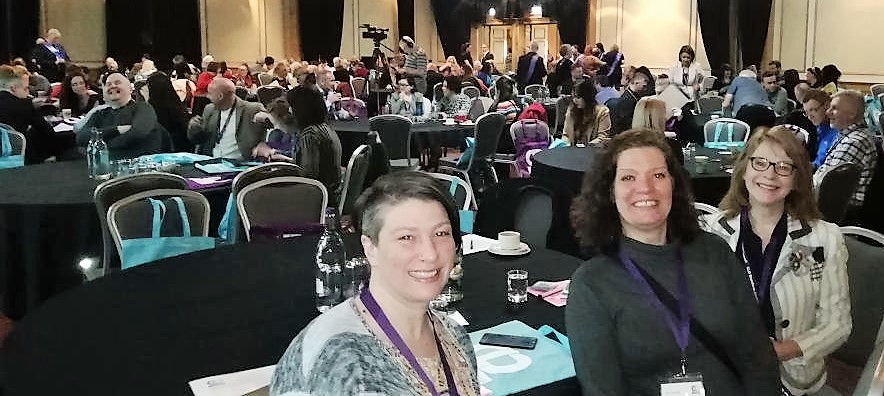 Instead, I am part of the matrix, connected to society via the computers and 'phones that have become our lifelines. For years we've talked about Digital CLD. What system best meets our needs? Are we confident in using it? Are the young people or our learners ahead of us? What about ethics and safeguarding whilst online? In the space of one week our sector is responding rapidly to these questions and many more. No longer can we rely on our teams' digital champions. Now we are all digital champions. Whilst conquering our fears and developing our technical skills and knowledge, we are managing a deluge of online information and mastering a multitude of digital platforms to provide community information, online learning programmes, drop in chat rooms and coffee breaks for Scotland's young people, learners and communities. This support by our Members is crucial to so many at this time.
Never before has CLD leadership been so visible. Leading and contributing to board and executive meetings to ensure service continuity across the third and local authority sectors, driving partnerships to ensure CLD students meet their assessment requirements and engaging with people face to face to bring local solutions with, and for, learners and communities facing the consequences of social distancing and self-isolation. As our Chair Alan Sherry OBE writes in his current article for TES, "the ongoing role of CLD workers has been essential in developing the capacity of groups and in the creation of such local network structures across Scotland."
By maintaining CLD competences and ethics, members are responding to these and other professional demands whilst juggling personal, family and neighbourhood circumstances. Working from home, home schooling, house-work, shopping for food and medical supplies, helping parents and neighbours is challenging on many levels. Central to CLD practice, now more than ever, Ethic number 12 guides us to "ensure CLD practice is consistent with the safety, health and wellbeing of CLD practitioners." So, with that in mind I hope you all go well, keep safe and thank you for your dedication.
Dr Marion Allison
#BecauseOfCLD