News from the CLD Standards Council
STOP THE PRESS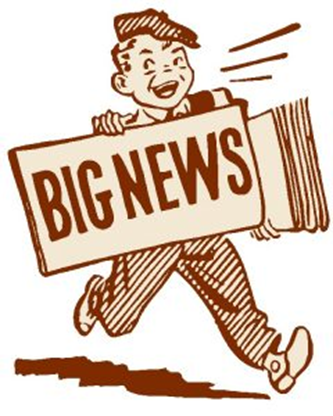 As you may have seen from previous bulletins, we have been undertaking a review of the Communications Strategy for CLD Standards Council Scotland. Our next exciting instalment is that we will be taking a break from the weekly bulletin so that we can remodel, plan content and return rejuvenated in late Spring!
BUT FRET NOT! 😀
In the meantime, we will keep in touch with any important news and events, and also through our social media channels, so make sure you join us on Facebook and Slack, as well as follow us on Twitter and LinkedIn.

Connections to all of our social media platforms are on our Linktree.
Please remember to make sure we have the right contact details for you. Have you changed job, mobile phone, email? Please make sure your contact details are correct on i-develop or if you are not sure then send us an email at contact@cldstandardscouncil.org.uk.
---
Upcoming CLD Events
CLD Standards Council: Member Meet-up – Adult Learning with Citizen Literacy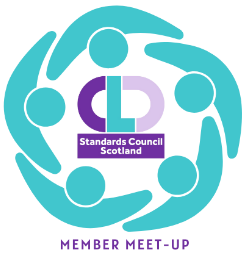 Come along to our next members meet-up on 6th March at 4pm and meet Diane and John from Citizen Phonics. Together we will explore their resources designed for adult literacy, including a free learners' app!
The Citizen Literacy programme is designed to help adults who can speak English to improve their reading and writing skills. It can also be used to support learners who are learning English as a second language.
Register for the Adult Learning with Citizen Literacy Member Meet Up on Eventbrite.
---
Adult Learning National Occupational Standards
Following two rounds of focus groups, we have now prepared draft National Occupational Standards (NOS) for you to review and comment on.
Please make your views known by completing our Adult Learning NOS online survey and please also share with your colleagues and networks.
The survey will be open until 6pm on 9th March 2023. The draft NOS, new Functional Map and all information on the creation process can be found on the Adult Learning NOS webpage.
---
Have Your Say: Post-school education, research and skills – Third Sector and Students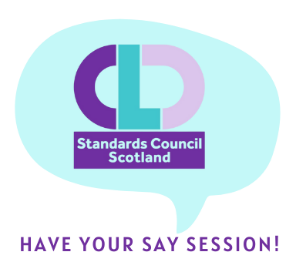 At the CLD Standards Council, we are committed to supporting the development of policy and research that impacts you, as well as the learners and communities that we work with across Scotland.
This Scottish Government consultation on Post-school education, research and skills ecosystem includes colleges, universities, community learning and development, apprenticeships and employer-led training along with the research that develops the new thinking, systems and products.
This consultation is an opportunity for the CLD workforce across Scotland to inform what does and does not work in the current ecosystem. We have already met with practitioners from Local Authorities, as well as from the HE/FE sector. If you work or volunteer in a charitable organisation, or are a student studying CLD, then we still need to hear from you, so sign up below and have your say. 😊
Our response will inform Ministers and other decision-makers to shape and deliver the reform we believe necessary to secure a sustainable future for our learners, communities and economy.
You can sign up using the Eventbrite links below:
---
News from the CLD Sector
Monday, 17th April at 6pm in Hamilton Universal Connections. Bringing CLD Talks to a live audience for the very first time! Interviews and a panel discussion and a Q&A with guests. Free event.
A collection of links to online professional learning, information and resources on the subject of poverty and social justice.
The data presented here is from their 2023 UK Poverty report, setting out the trends and impacts of poverty across the UK. Right now 90% of households receiving #UniversalCredit are going without essentials like food, utilities and vital household goods.
The Scottish Digital Academy confirms that from March 2023, they will fund and offer cyber security professional learning for the public and third sectors in Scotland.
Mind to Mind is a website where people can share their own experiences with feeling low to help others who are struggling.
Watch their video and learn how UNESCO #LearningCities across the globe have powered #Education and #Lifelonglearning over the past decade.
---