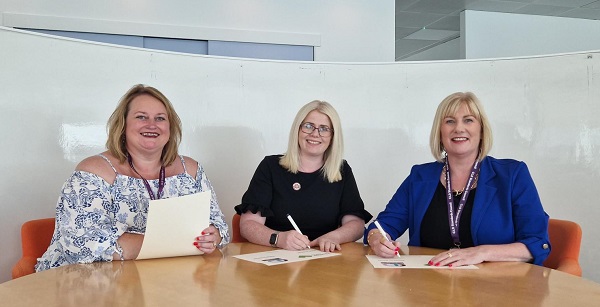 As part of volunteer's weeks celebrations, the Community Learning and Development (CLD) Standards Council Scotland and Volunteer Scotland are excited to announce its new partnership. Through this partnership we will encourage groups and organisations within the adult learning, community development and youth work sectors to offer appropriate volunteering opportunities and give volunteers a positive experience through good volunteer practice.
Both organisations have a long standing history of setting and supporting national standards including , the Competent CLD Practitioner Framework, CLD Standards and the Volunteering Quality Pipeline. All with the aim of improving practice, encouraging learning, and supporting service delivery.
Adrian Murtagh, Head of Volunteer Practice, Volunteer Scotland said "With our commitment to volunteering and life-long learning, I believe that through this partnership we have an opportunity to formally recognise the amazing skill set that many volunteer engagers and practitioners have and display when managing and supporting their CLD volunteers.
The partnership will also support appropriate policy development through its commitment to learn together and share information. Other areas the partnership will support are; the recently developed Adult Learning Strategy, recognition of both quality standards, development of new learning opportunities and inclusive volunteering.
Dr Marion Allison, Director of CLD Standards Council Scotland said…"With more and more volunteers joining the CLD Standards Council and setting their sights on studying or gaining work in the adult learning, youth and community work sectors; our partnership with Volunteer Scotland will provide volunteers and their host organisations quality information and advice for learning and training. This partnership acknowledges the key role that volunteers have in the delivery of CLD services and compliments a range of work and learning policies at national and local levels".
Both parties look forward to continuing to work together to build a strong partnership for the benefit of volunteering, good practice development and enhancing local communities.