CLD Digital Competence Review – Give us your views!
Work is cracking on to progress the priorities highlighted by Jamie Hepburn, Minister for Higher Education and Further Education, Youth Employment and Training, in the CLD Digital Investment funding announcement made in December 2021.
CLD Standards Council is undertaking a review to ensure that digital skills, knowledge and competence is embedded and visible across our Competent Practitioner Framework.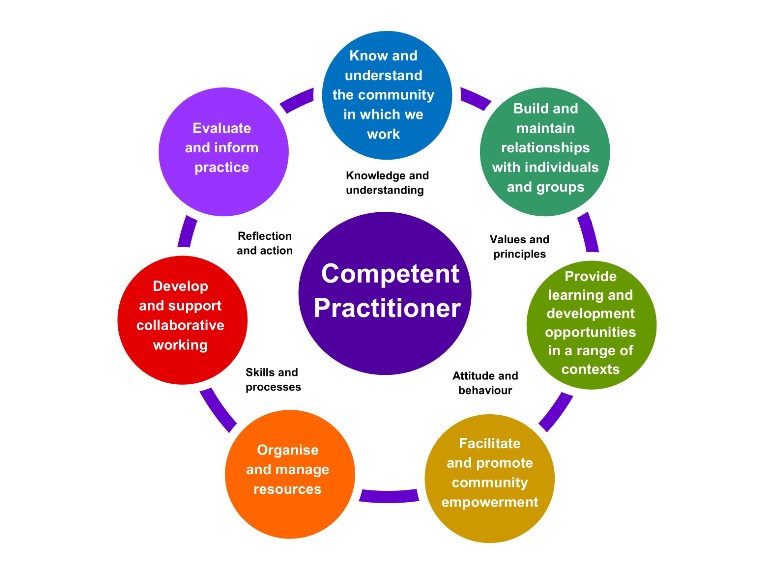 We want to hear your views on this and as well as the opportunity to complete an online survey in April, we're hosting a range of online focus groups during March. These sessions are targeted at CLD practitioners (staff and volunteers across all areas of delivery) and the dates and registration link are below:
Friday 18 March 2022 2-3.30pm
Monday 21 March 2022 1-2.30pm
Monday 21 March 2022 4-5.30pm
Thursday 24 March 2022 6-7.30pm
Monday 28 March 2022 1-2.30pm
Visit our Eventbrite page to register and choose the time and date you want.
There will be separate sessions targeted at CLD employers, partner organisations and Higher/Further Education CLD training providers.
This review will be completed by summer 2022 so please come along and share your views on how best to incorporate digital into our Competent Practitioner Framework.
---
CLDSC Conference 2021 – Feedback
Thank you to everyone who attended our virtual conference in December and completed the survey. The conference was a great success and we have had excellent feedback from those who attended. We have put together key points from the survey about attendance, representation and three things we have learned.
Access the Conference Key Points space on i-develop.
** Please Note – You will need to log in to your i-develop account to access. If you cannot remember your login or are having difficulty accessing please contact us – contact@cldstandardscouncil.org.uk.
---
CLDSC Conference 2022 – Save the Date!
The dates for our 2022 Members Conference have now been confirmed as Thursday, 1 December (evening lecture) and Friday, 2 December 2022 (full day conference). We are delighted to be holding the conference in person at the John McIntyre Conference Centre in Edinburgh with the lecture and keynote speeches streamed online to allow as many people to attend as possible.
So save the date now and watch this space for more information.
---
Practice Placement Standards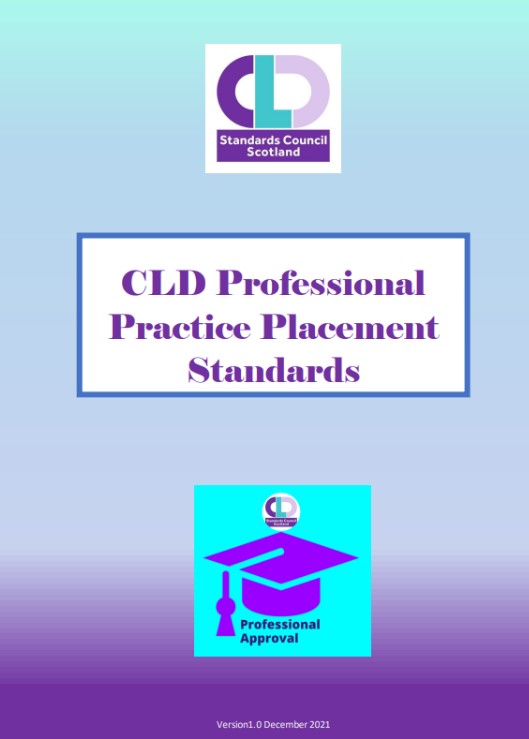 CLD Students, CLD Practice Supervisor and Educational Providers, have you used the CLD Professional Practice Placement Standards?
Placements require a strong partnership between Student CLD Practitioners (SCLDP), the field of CLD practice that includes the Practice Placement Providers (PPP), Practice Placement Supervisors (PPS) and Educational Providers (EP).
The CLD Professional Practice Placements Standards can provide the support you need to make the most of a CLD Practice Placement experience.
It was acknowledged that there was a need for a resource that could reflect the diversity of placements and practice learning across Scotland. A process was required that could provide support and contribute to on-going dialogue and developments.
This need was identified by Educational Providers to support the CLD Sector in their work with Student CLD Practitioners.
If you are already using the resources please remember to provide us with feedback at contact@cldstandardscouncil.org.uk!
---
Keep Scotland Beautiful – Climate Emergency Toolkit for Youth Workers

Keep Scotland Beautiful has recently published a new Climate Emergency Toolkit to help youth workers inform young people about the climate emergency and empower them to take positive action. The toolkit has been designed in partnership with YouthLink Scotland and is part of the Youth Leader Climate Project funded by the Scottish Government.
The toolkit includes activities to help young people learn about and discuss the impact of our choices on climate change, environment and people. It should prove useful to many youth work settings, but particularly for youth workers who have completed the free Climate Emergency Training for Youth Workers course, part of the Youth Leader Climate Project. Learning takes place through facilitated discussions, interactive exercises, games and films, with every session having in-person and online delivery options. Find out more about the Climate Emergency Toolkit for Youth Workers.
Keep Scotland Beautiful have also initiated a Community Action Plan with 7 communities this year. The programme helps communities discover themselves and what they can do to take climate action based on local capacity, resources and commitment. Find out more about the Community Action Plan and read the news story.
---
What does Covid recovery look like for young people?
Youth work is at the heart of a community-based response to Covid 19 and its increasing importance needs to be reflected in policy, argues Dona Milne, Director of Public Health and Health Policy at NHS Lothian in her blog for YouthLink Scotland.
Find out more by reading Dona's blog.
---