The Impact of Community Work – new publication underway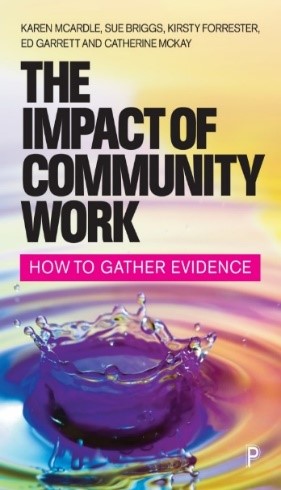 This week Marion Allison joined the authors of the book, The Impact of Community Work – How to Gather Evidence, to talk about their collaborative writing style, their commitment to writing from within the CLD sector and to contribute her knowledge and expertise to early stage dialogue around their forthcoming publication with Policy Press.
This next book takes a closer look at the relationship between theory and practice in an accessible way, informed by focus groups of current practitioners and those active in CLD work in communities. Marion brought a creative, energetic and knowledgeable voice to the discussion.
The authors believe strongly that it is important to write from within the CLD sector at this time and are pleased to be bringing another practitioner resource into the field. All are CLD Standards Council members, are very engaged in current activity in community settings and are writing to underpin practice. The group – Ed Garrett, Sue Briggs, Kevin Ditcham, Kirsty Forrester and Karen McArdle thanked Marion for the support received from the SC in their work so far.
Look out for Community Work: theory into practice when it is published in 2023.
---
CLD Digital Competence Review – Give us your views!
Work is cracking on to progress the priorities highlighted by Jamie Hepburn, Minister for Higher Education and Further Education, Youth Employment and Training, in the CLD Digital Investment funding announcement made in December 2021.
CLD Standards Council is undertaking a review to ensure that digital skills, knowledge and competence is embedded and visible across our Competent Practitioner Framework.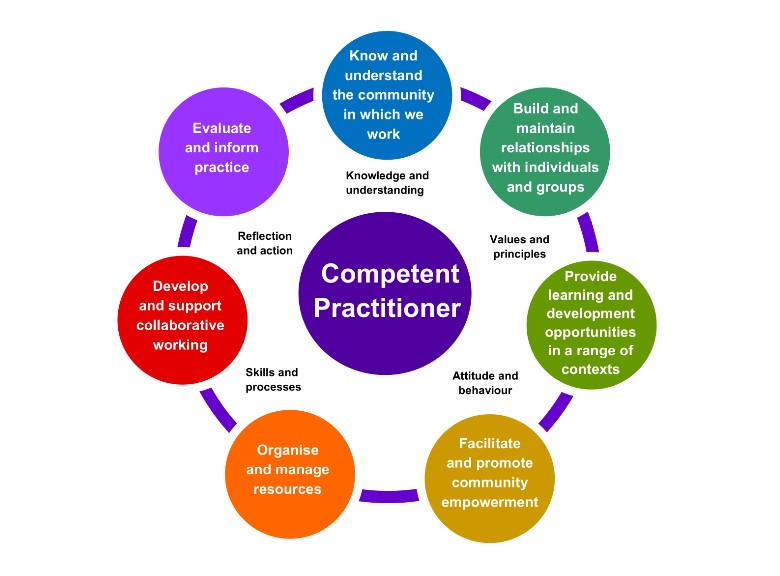 We want to hear your views on this and as well as the opportunity to complete an online survey in April, we're hosting a range of online focus groups during March. These sessions are targeted at CLD practitioners (staff and volunteers across all areas of delivery) and the dates and registration link are below:
Friday 18 March 2022 2-3.30pm
Monday 21 March 2022 1-2.30m
Monday 21 March 2022 4-5.30pm
Thursday 24 March 2022 6-7.30pm
Monday 28 March 2022 1-2.30pm
Register for a CLD Digital Competence Review session on our Eventbrite page and choose the time and date you want.
There will be separate sessions targeted at CLD employers, partner organisations and Higher/Further Education CLD training providers.
This review will be completed by summer 2022 so please come along and share your views on how best to incorporate digital into our Competent Practitioner Framework.
---
Ukraine Appeal – Inclusive Practices
Inclusive Practices, is a registered not-for-profit organisation based in Ureki, Georgia, which is looking for donations to help support its essential work with mothers of children with disabilities who have fled the war in Ukraine.
The organisation supports children with disabilities across post-soviet countries, including Ukraine and is a member of the International Association for Community Development and Inclusion International. It has organised the translation of the International Standards for Community Development into Russian, Ukrainian, Georgian, Kazakh, Armenian and Belarusian and promoted them widely. In June, it will be hosting the World Community Development Conference (as an online event).
After just a few days of the war in Ukraine, Inclusive Practices had identified more than three hundred mothers of children with disabilities, who were forced to leave their native country due to the armed conflict. These children have a range of disabilities such as autism, Downs syndrome and cerebral palsy and will have suffered the trauma of their journey from Ukraine.
If you are able to support Inclusive Practices with a donation, this will help these mothers and children arrive in Georgia and get health and social support at the Black Sea coast resort of Ureki, where Inclusive Practices has a well-organised social infrastructure for children with disabilities and their families.
---
YouthLink – Digital Youth Work Events
Our friends at YouthLink have some digital youth work training opportunities coming up during March. All these events are free and targeted for youth workers developing their digital youth work practice.
Safe, Secure and Empowered
Friday 25 March 11am-12.30pm
Join a practical digital skills session, designed to help you support young people in developing positive safe practices in the digital world. The session will be led by Richard Bryce and introduces our Safe, Secure and Empowered resources.
Register for the 'Safe, Secure and Empowered' session on Eventbrite.

How to set up a digital makerspace
Wed 30 March 9.30am-12.00pm
The Digital Makerspaces Learning Community is running an open session, with input from Darran Gillan, Digital Lead at YMCA Scotland. Come to discover more about how to set up a digital makerspace in a youth work setting.
Register for the 'How to set up a digital makerspace' session on Eventbrite.
---
Scottish Government's Resource Spending Review Consultation
The consultation on Scottish Government Spending Review is open until 27 March 2022. The aim of the Resource Spending Review is to set out spending plans for the remainder of the parliamentary term which support the Scottish Government's ambitions. The intention is to publish multi-year spending plans in May 2022 to provide stakeholders, delivery partners and organisations and individuals across Scotland with some certainty on which to base their own forward planning.
The Resource Spending Review will build on the Capital Spending Review published last year. Together, Scottish Government aims for these 2 spending reviews to give a comprehensive picture of Scotland's public spending multi-year plans. Additionally, last December, Scottish Government published its Resource Spending Review Framework, which sets the scene for the development of these spending plans
The Resource Spending Review Framework consultation closes on the 27th of March.
---
CDN Pathways from Poverty Report
A new report, Pathways from Poverty: Current Challenges and the Role of Colleges (PDF) has been published by the College Development Network (CDN) and Colleges Scotland through the CDN's Research and Enhancement Centre. The report highlights the crucial role that Scotland's colleges play in tackling poverty and in creating a more inclusive society. The report highlights the vital position of colleges as anchor institutions in local communities, providing a focal point not just for course education but community engagement and action in relation to poverty.
---
Scottish Charity Awards – closing date 18 March!
The closing date for nominations for the Scottish Charity Awards is 18 March 2022 so get your nominations in now!

The Scottish Charity Awards are designed to celebrate the best of the voluntary sector by highlighting the best, most innovative and effective work from the past year by those who make a difference in our communities.

CLD Standards Council is proud to sponsor the Community Action Award again this year and would love to see a range of CLD practice represented throughout the awards category nominations!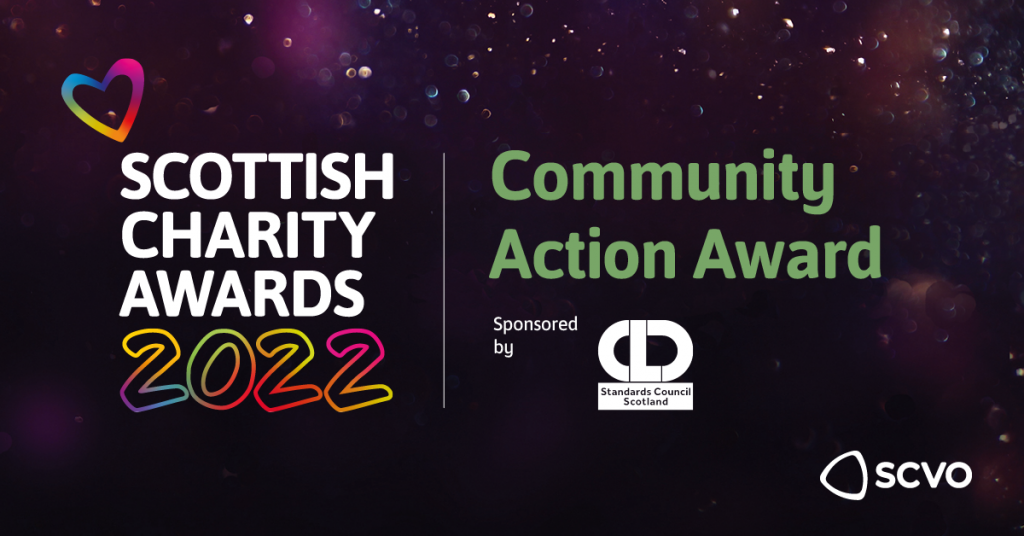 The Award categories are:
Employee of the Year, Trustee of the Year
Community Action
Campaign of the Year
Charity of the Year
Volunteer of the Year
Digital Citizen
Pioneering Project
Climate Conscious
The winners will be decided by a panel of judges and announced at a glittering awards ceremony on 15 June 2022.

All finalists will also be entered into the running for the People's Choice Award, giving members of the public a chance to vote for their favourite finalist to win

The Scottish Council for Voluntary Organisations (SCVO) received an overwhelming response last year, with hundreds of applications and thousands of votes cast in the People's Choice Award, and event organisers hope to encourage even more applications this year.

Charities can apply until 12pm on Friday 18 March 2022. Apply now!
---