Welcome to Steven Maclennan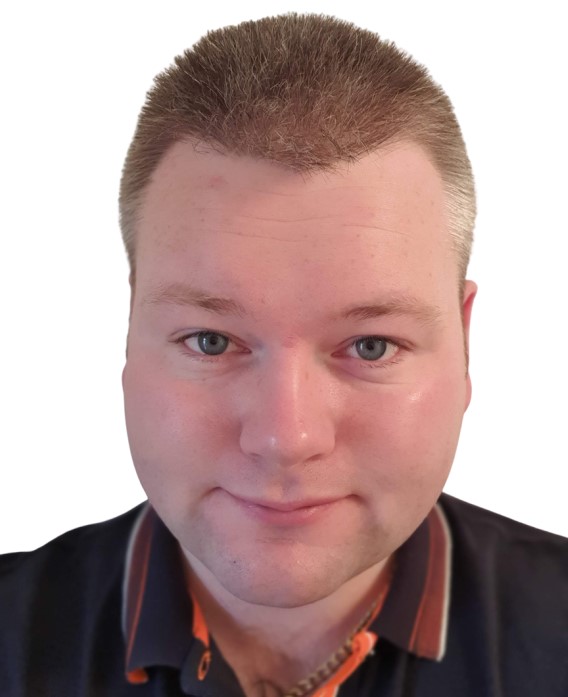 We're delighted to welcome Steven Maclennan to the CLD Standards Council staff team as Development Officer for Workforce Development.
Steven has worked in CLD across Scotland for over 10 years in youth work, adult learning and employability, across a number of rural and city locations. Steven will be focussing on CLD workforce development and is looking forward to meeting CLDSC members across Scotland in his new role.
Check out our CLD Standards Council staff team page to see who's who!
---
CLD Standards Council Members Conference 2022 – REGISTRATION OPEN!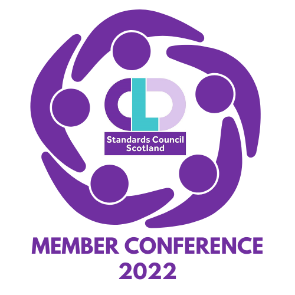 We're excited to announce that registration for our Annual Lecture and Members Conference 2022 is now open and it's ALL ABOUT YOU!
We will host our Annual Members Lecture on Thursday, 1st December (6-8pm) with the main Conference taking place on Friday, 2nd December (9.30am-4.30pm).
And we are even more excited to say that this year we are holding a hybrid event! Our in-person delegates will join us at the John Macintyre Centre, Edinburgh, with online delegates joining our live streamed keynotes from both days.

We will focus on how best to support and develop the CLD sector workforce – staff and volunteers alike. Sign up for the chance to consider broader issues affecting YOUR practice, take part in workshops highlighting professional learning available to YOU, and connect with YOUR peers from across Scotland.
Book your place at the CLD Standards Council Member Conference 2022.
We'll be using Zoom as the conference platform and our friends at the Scottish Council for Voluntary Organisations (SCVO) are dealing with booking administration.
And don't forget to follow and comment on Twitter #CLDSCConf2022.
Closing date for registration is: Friday 11 November for in-person attendance and Monday 28 November for virtual attendance.
---
CLD Standards Council – Virtual Member Meet-up November: How CLD Competencies can impact Support and Supervision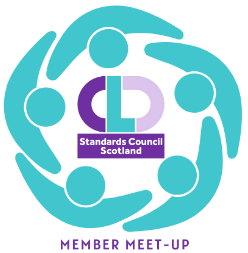 Come and join us at the November members virtual meet-up session to take a dive into the CLD competencies and how they align and inform CLD practitioners work and professional learning.
This interactive session will allow you to engage with practical examples of how to connect the CLD competences with your current practice. It will include a session from Karen Delany showcasing good practice on how to use the competencies as a measurement and reflection tool during support and supervision.
Session Aims:
Explore how CLD competences align with and inform practice
Investigate best practice regarding using the competencies as a tool during Support and Supervision
Explore ways to improve practitioners CPD records, using the competencies to reflect and record professional learning and impact
Register for the November Virtual Members Meet-up on EventBrite.
---
CLD Standards Council Communications Strategy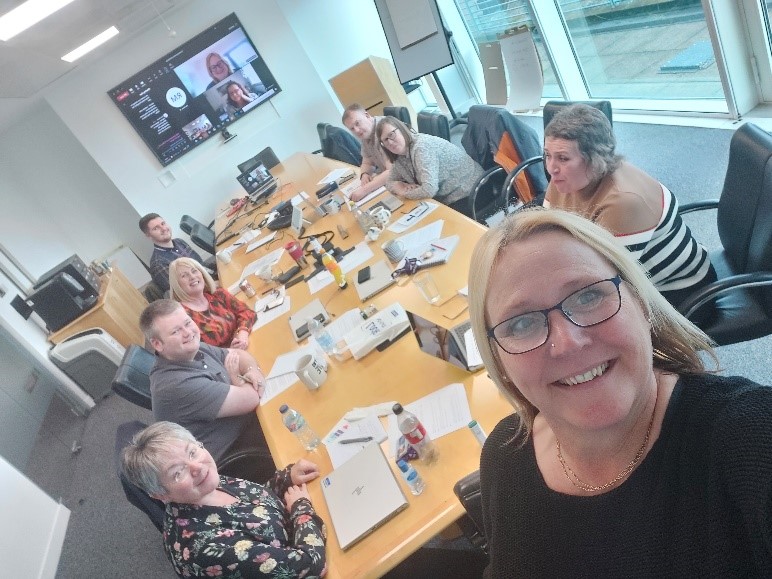 As the CLD Standards Council has been growing both in members and staff, it is time to review our communications strategy. We have started working hard with Mairi Damer from Word Up Communications to examine "everything comms" as to who, how, why and what!
This process is not a quick exercise as we really want to positively build on what we get right as well as look at what needs improved or added.
We already encourage all CLD practitioners and CLD organisations to use the #becauseofcld to help raise the profile of CLD and it is working.
We would like to hear from you, our members. What do you think about our communications (bulletin, webpages, social media etc) and what do you want communicated from your CLD Standards Council? If you have any thoughts or feedback please just send a wee email to contact@cldstandardscouncil.org.uk.
We look forward to hearing from you!
---
CLD Standards Council: Have Your Say: 12.30-1.30pm, Friday 11th November: Improving gender balance and equalities within the CLD sector: opportunity to feedback on draft resources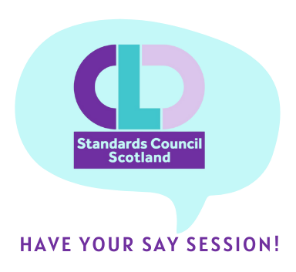 Evidence shows that socio-economic outcomes in e.g. employment, and mental and physical health are still too often linked to gender. Draft resources have been developed to support CLD providers to take a closer look at their policies and practice in relation to gender equality. They have been drafted by a wider stakeholder group, including CLD managers and practitioners, and provide an invitation for CLD services to self-evaluate their current practice and to plan for improvement.
The draft resources are being piloted by several CLD providers across Scotland during Sep-Nov. In addition, the stakeholder group is seeking feedback from interested CLD Standards Council members as well as non-member CLD practitioners, to will help shape the final materials. They want to ensure that the final resources are effective and will be used actively in the future to improve gender balance so the more feedback we receive, the better.
Come along and join in the discussion as your feedback on these draft resources is important. During this meeting with you, they will:
Introduce the draft resources
Take a closer look at, and seek feedback on, the draft data guide
Take a closer look at, and see feedback on, the draft self-evaluation framework
For more information on these resources please visit Improving Gender Balance and Equalities in CLD: development of new resources webpage.
Register for this CLD Standards Council 'have your say' session on EventBrite.
---
HMI Community Development Report Webinars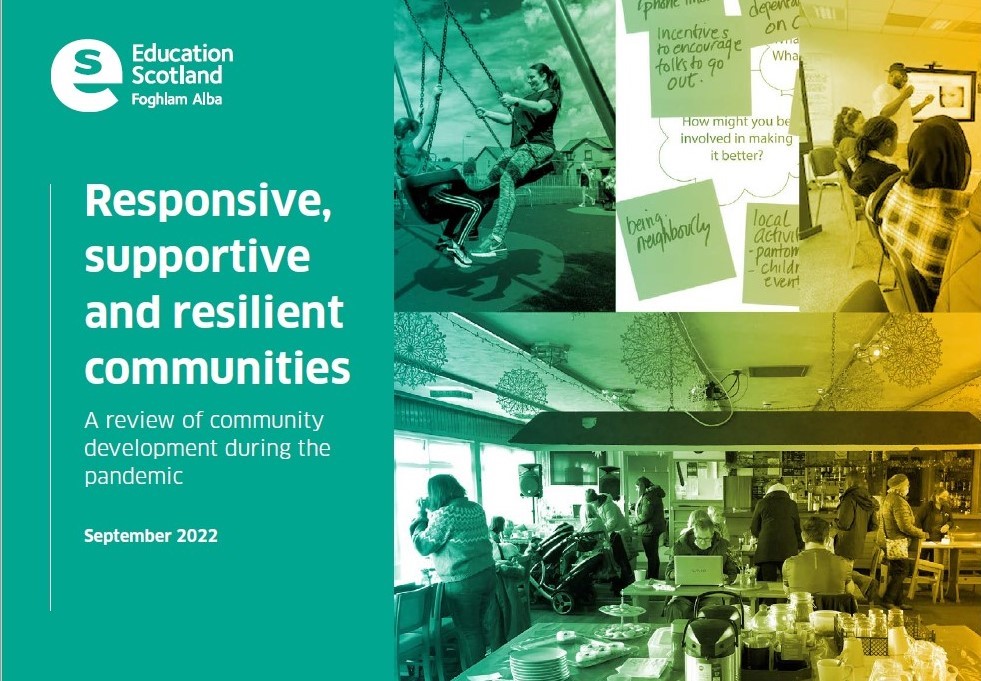 HMI CLD Inspectors have completed a review of community development in Scotland during the pandemic and are hosting a number of webinars to share and promote the report and their findings.
During each of these themed webinars they will explore each theme in more detail. And hope that facilitated dialogue around the findings will help inform and lead to improvements in community development.
Webinars have already be held on Volunteering and Community Response. See below for links to information on the webinars still to be held, as well as to sign up on EventBrite for one of the themed webinars on Sharing findings – Responsive, supportive and resilient communities report:
Digital access and workforce development – 13th October 2022 – 12:15-13:30
Planning for the future and next steps – 27th October 2022 – 12:30-14:00
Planning for the future and next steps – 27th October 2022 – 16:00-17:30
Partnership working – 2nd November 2022 – 15:00-16:15
---
Supporting Workforce Wellbeing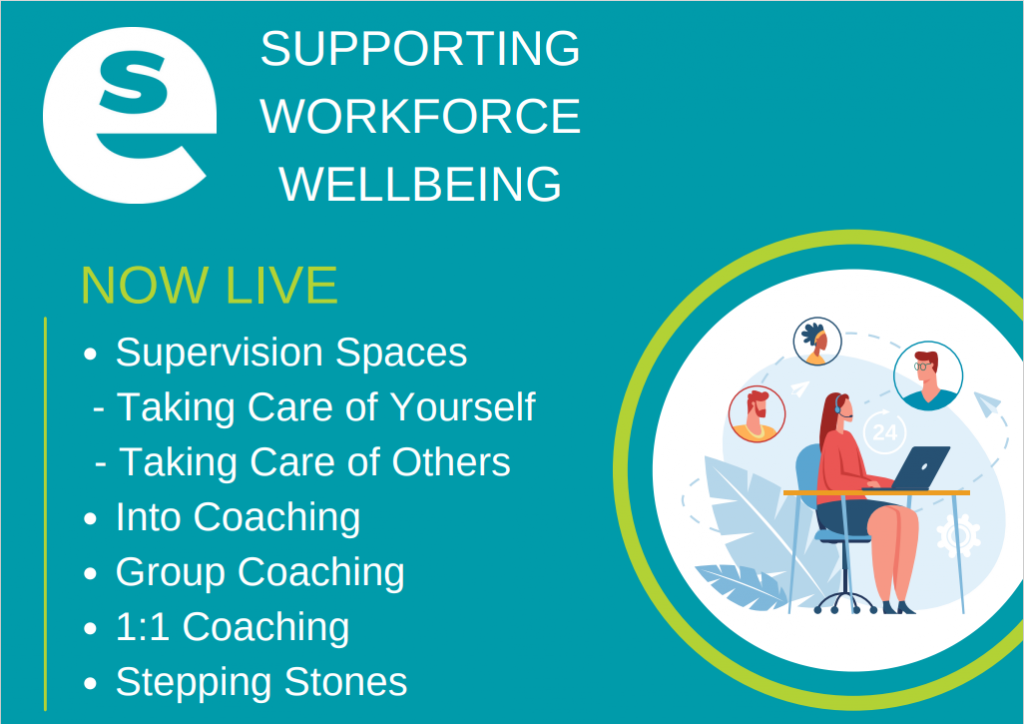 Supporting Workforce Wellbeing is a Scottish Government funded package which first launched in 2020 in response to the pandemic. The offer is now in its third year and has evolved after listening to feedback.
Education Scotland have centred the 2022-2023 offer on providing mental health and wellbeing support for individuals in the education workforce across the wide education spectrum including Schools, Community Learning and Development and Early Learning and Childcare.
There are some fabulous professional learning opportunities for CLD practitioners. Now live are:
Supervision Spaces: Taking Care of Yourself / Taking Care of Others
Into Coaching
Group Coaching
1:1 Coaching
Stepping Stones
Find out more about about the Community Learning and Development programmes by using the filter option on the right hand side.
You can apply from Supporting Workforce Wellbeing webpage and access more general information and resources on wellbeing.
---
Trans, Non-Binary and Questioning Coming Out Guide for Young People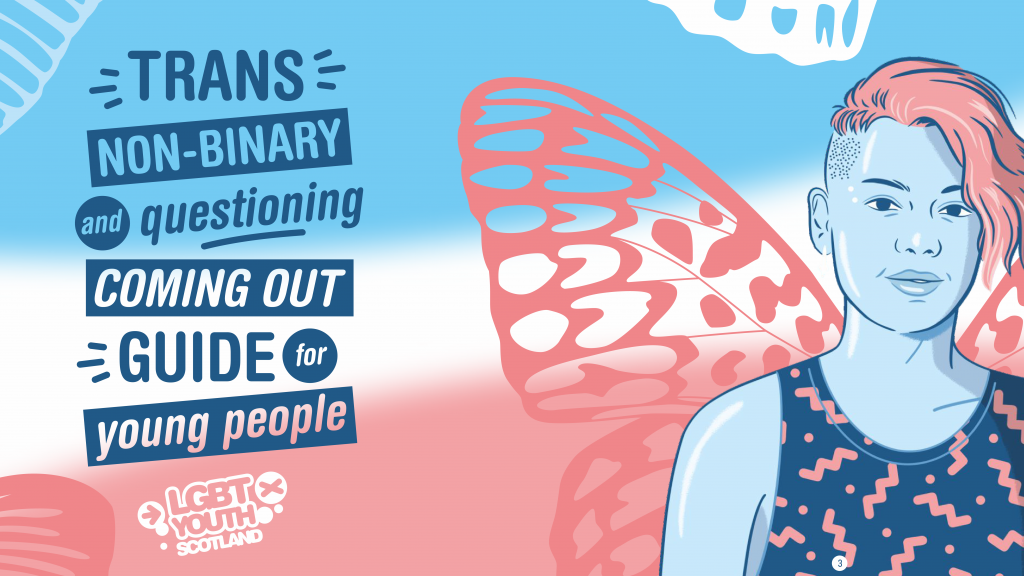 11th October was Coming Out day and LGBT Youth Scotland has published a Trans, Non-Binary and Questioning Coming Out Guide which has been co-written with young people. The Guide has information on topics like:
Questioning your gender identity
How to come out in a way that is safe for you
Exploring gender expression
Gender Dysphoria and Gender Euphoria
The rights of trans, non-binary and questioning young people.
Key messages of the Guide
You are not alone. Lots of other young people are feeling the same way you are.
It's OK to be unsure, and to take time to reflect and work out what feels right. You might identify in different ways at different times, and that's OK.
Coming out is a personal journey: you can tell people that you are trans, non-binary or questioning in a way that is right for you.
Your journey with gender expression and identity is unique to you. There's no right or wrong way to be trans, non-binary or questioning. Young people in the guide give their own ideas about what has worked for them.
Read and download an easy-read and accessible version of the Trans, Non-Binary and Questioning Coming Out Guide.
---