Save the Dates! Scottish Government Adult Learning Strategy Launch
The new Scottish Government Adult Learning Strategy will be launched by Mr Jamie Hepburn MSP, Minister for HE and FE, Youth Employment & Training on Tuesday, 10th May 2002 at Newbattle Abbey College and virtually on Wednesday, 11th May 2022 via the College Development Network. CLD: adult learning workforce development will be discussed by Dr Marion Allison, Director of CLD Standards Council and Laura Starkey, Education Officer Community Learning and Development, Education Scotland. Booking details to follow!
---
Virtual Member Meet Up – 1 April 2022 – Education Reform
There is still time to register for our virtual member meet up on Friday, 1 April 2022, where CLD Standards Council Director, Dr Marion Allison will talk about all things Education Reform. This follows the recent publication of Professor Ken Muir's report on Education Reform.
We want to hear your thoughts and hopes about Professor Muir's recommendation that the CLDSC should remain part of the new proposed national agency for Scottish education.
Register for the April Virtual Member Meet-Up on Eventbrite.
---
CLDSC Professional Induction Programme – Extended Pilot
A reminder that if you would like to participate in our Professional Induction Programme, please get in touch by Friday, 1 April 2022.
As we highlighted in last week's bulletin, we have been developing a CLD Standards Council Professional Induction Programme and are looking for CLDSC members to undertake the programme and provide feedback on any areas which need further development or clarity before our official launch.
The programme will take 15 hours to complete and this will contribute towards your professional learning commitment.
We are aiming for this to be completed during April and May. If you are interested in taking part, please email contact@cldstandardscouncil.org.uk by Friday, 1 April.  
---
National Thematic Inspection: How well are CLD partners supporting COVID-19 recovery?
Community Learning and Development (CLD) practitioners and third sector partners have supported communities across Scotland during the COVID-19 pandemic. In order to better understand the role of CLD in supporting recovery from COVID-19 in local communities, HM Inspectors will undertake a national thematic review. The review will reflect on how well partners prioritise and use effective CLD approaches to support those who are marginalised or at risk of being isolated in their communities. It will also consider how the pandemic has affected the CLD landscape, including changes to the ways in which CLD is accessed and delivered.
 
HM Inspectors would like to engage with a broad selection of CLD partners and organisations from across Scotland. Participation will be voluntary, with engagement planned to take place during April and May 2022. With this in mind, we would like to invite you to consider involvement in this review. HM Inspectors are offering the following webinars to share more information about the review and to answer any questions you may have. Please feel to free to come along, using one of the links below to register. However, there is no requirement for you to attend a webinar before indicating that you would like to be involved.
 
Register to attend the webinar on 4 April 2022 11:00 – 12:00

Register to attend the webinar on 4 April 2022 14:00 – 15:00 

 If you are interested in being part of the thematic review, please complete this nomination form by midday on Friday, 8 April 2022.
---
Virtual College Expo 2022 – 14 and 15 June 2022
Rewrite the College Story: Learning Experiences, Skills Development, Anchoring Communities is the theme of the Virtual College Expo22.

Virtual College Expo22 is the professional learning event for the college sector in Scotland, offering inspirational keynotes, workshops, seminars, and panel debate. This year will also recognise Scotland's Year of Stories 2022 celebrating and sharing student stories from across the country.

Find out more on the CDN Virtual College Expo website and book your free place .
Follow on Twitter: @ColDevNet#CollegeExpo22
---
Joint Education and Training Standards (JET)S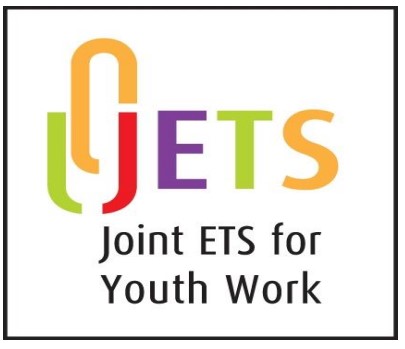 The primary responsibilities of the JETS committees are to validate and endorse courses leading to qualification in professional and pre-professional youth work and for CLD in Scotland, in their respective jurisdictions. 
JETS works collaboratively across the UK and Ireland to ensure that qualifications approved are still fit for the mutual recognition agreements. Mutual Recognition across the UK and Ireland – Professional (higher education) qualifications are recognised across the UK and Ireland as long as the programme of study has been professionally validated/approved by the NYA (England), ETS Wales or the Joint ETS for Northern Ireland and Ireland and CLD Standards Council Scotland. This mutual recognition agreement was arranged by the Joint Education Training Standards Committee (JETS). 
 
JETS also has a workforce development function, alongside a broader commitment to continuous professional development (CPD) for all staff, which is at the heart of the profession's obligation to ensure that youth workers and CLD workers are fit to practice. JETS meets to share good practice, to develop commonality of approach, and to take joint action on any issues and concerns.  
 
Details of JETS, terms of reference, JETS Guidelines and Useful resources/links can be found on i-develop.
---
Change to the Credit Rating Status of City & Guilds of London Institute Learning Programmes
On 28 March 2022, the Scottish Credit and Qualifications Framework and the City & Guilds of London Institute issued a joint statement confirming that City & Guilds of London Institute (CGLI) confirmed its decision that it would no longer operate as an Approved Credit Rating Body. As of September 2021, CGLI have ceased all new credit rating activities.
---