*STOP PRESS* Virtual Member Meet Up – 1 April 2022 – Education Reform – Change to advertised event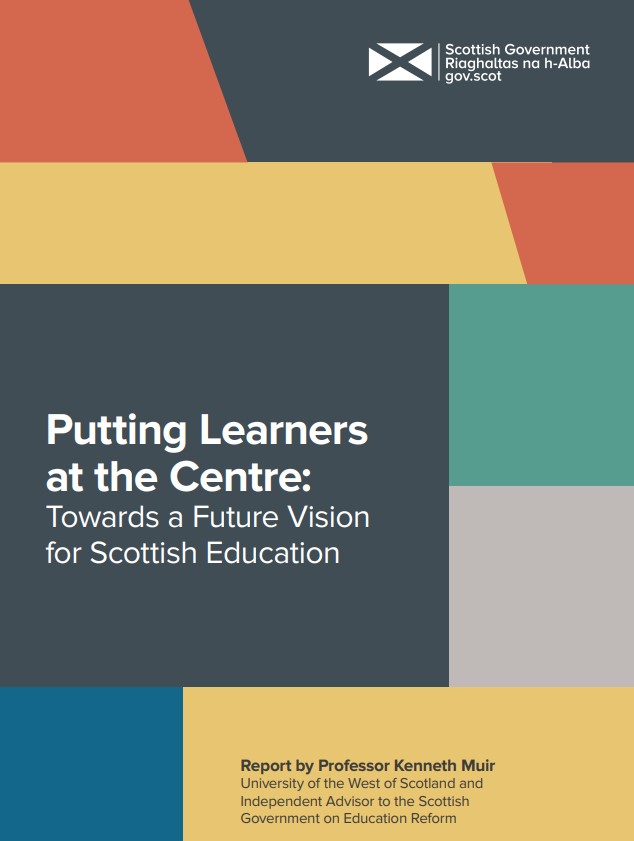 Not an April Fool!
Due to the recent publication of Professor Ken Muir's report on Education Reform, we have changed this member meet up from the advertised event providing an update on the Digital Competence Review to focus on discussions around Education Reform.
Join CLD Standards Council Director, Dr Marion Allison to talk about all things Education Reform. We want to hear your thoughts and hopes about Professor Ken Muir's recommendation that the CLDSC should remain part of the new proposed national agency for Scottish education.
Register for the April Virtual Member Meet-Up on Eventbrite.
---
CLDSC Professional Induction Programme – Extended Pilot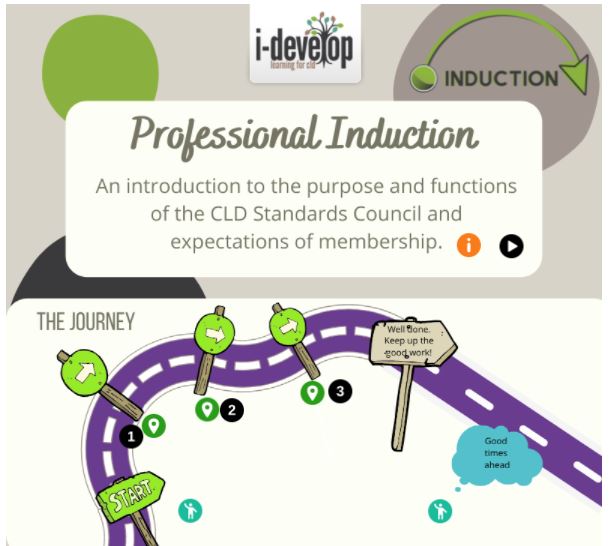 We've been developing a CLD Standards Council Professional Induction Programme and are now in a position to do a 'soft launch'. We're looking for CLD Standards Council members to undertake the full induction programme so we can gather any final comments on areas which need further development/clarity before our official launch.
The programme will take 15 hours to complete and this will contribute towards your professional learning commitment. We are aiming for this to be completed during April and May.  
If you are interested in taking part, please email contact@cldstandardscouncil.org.uk by Friday, 1 April.  
---
Edinburgh Study of Youth Transitions and Crime
The Edinburgh Study of Youth Transitions and Crime is a programme of research that has been running for 21 years. The overarching purpose of the study is to examine the causes and consequences of young people's involvement in crime and anti-social behaviour. The core of the programme is a major longitudinal study of a single cohort of around 4,300 young people who started secondary school in the City of Edinburgh in the autumn of 1998.
This Latest report of the Edinburgh Study of Youth Transitions and Crime programme includes initial insights from the eighth phase of the study, which tracks the cohort from age 12 to 35. This phase was funded by the Nuffield Foundation and included interviews with cohort members, an online survey, and analysis of criminal convictions data. Some of the main findings from the study include:
Most of those who offend in adolescence do not go on to offend in adulthood, and many of those engaged in serious offending are not known to justice organisations in childhood or adulthood
Children who experienced a range of adversities (including poverty, trauma, care experience, etc) were significantly more likely to offend in adolescence and into adulthood, but the most persistent offenders also experienced adversities in adulthood
Desistance from offending is a complex process influenced by multiple factors that are not the same for everyone and do not necessarily remain constant over time; however, factors that could facilitate desistance would include prevention in relation to poverty, drug use and crime victimisation
Pathways of criminal conviction from childhood to early adulthood vary considerably depending on people's early life circumstances, and are associated with a wide range of behavioural, familial, contextual and experiential factors. However, those who come persistently into contact with the justice system over time tend to be amongst the poorest and most vulnerable people in our cohort
People who have contact with the criminal justice system are not necessarily more likely to desist from offending and, in some cases it may act as a catalyst for continued offending into adulthood
Formal system contact is typically experienced by individuals as a set of barriers and hazards to be negotiated, but positive change relies on key individuals (such as youth workers or foster carers) who provide strong and consistent support
Successful outcomes typically involve achieving modest social norms (such as family, home and employment); however, change is often precarious, especially amongst those who have a poor start in life
Holistic approaches, which work across policy portfolios (education, economy, housing, and justice), and which target risk factors across communities rather than risky individuals in childhood and adolescence, are likely to be successful in driving down offending and conviction across the life-course
The Report is available on the University of Edinburgh website.
---
National Numeracy Day – 18 May 2022
We are delighted to be a Champion of #NationalNumeracyDay on 18 May! Join us and over 2,810 other Champions helping the nation get on with numbers. Sign up to become a National Numeracy day champion and in the build up to 18 May you will receive everything you need to support adults.

Find out more about National Numeracy Day and follow on social media:
---
Place Based Digital Inclusion Programme
The Scottish Council for Voluntary Organisations (SCVO) recently held a webinar on its Place Based Digital Inclusion programme. This approach puts people at the heart of service design and involves stakeholders working collaboratively at a local level to tackle digital exclusion.
You can view the webinar on their YouTube Channel and read the interim report (PDF).
---