CLD Standards Council – Annual Lecture and Conference, Edinburgh, 1-2 December 2022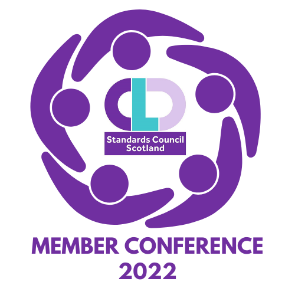 Sign up to get involved in the workshops – these will not be available virtually, so if you want to find out more about Scotland's Volunteering Action Plan, how CLD Plans focus on your professional development, what learning and development opportunities are on offer, and much more – sign up to attend in person.

Remember it's free 😊 and don't forget to follow and comment on Twitter #CLDSCConf2022.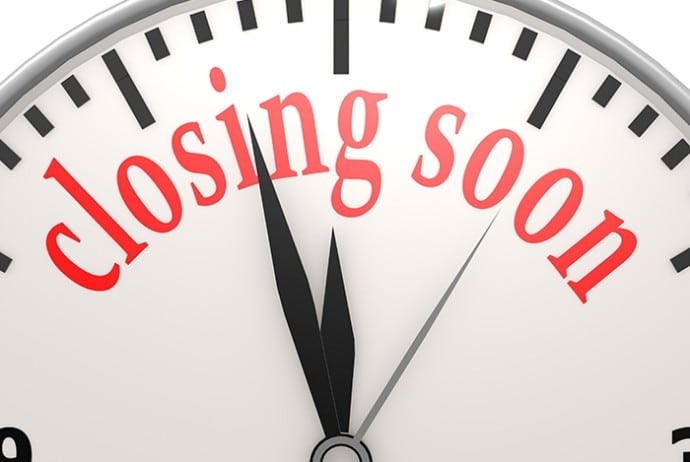 ---
News from the CLD Standards Council
It's been another week jam packed with exciting events and conversations as we've been out and about again this week.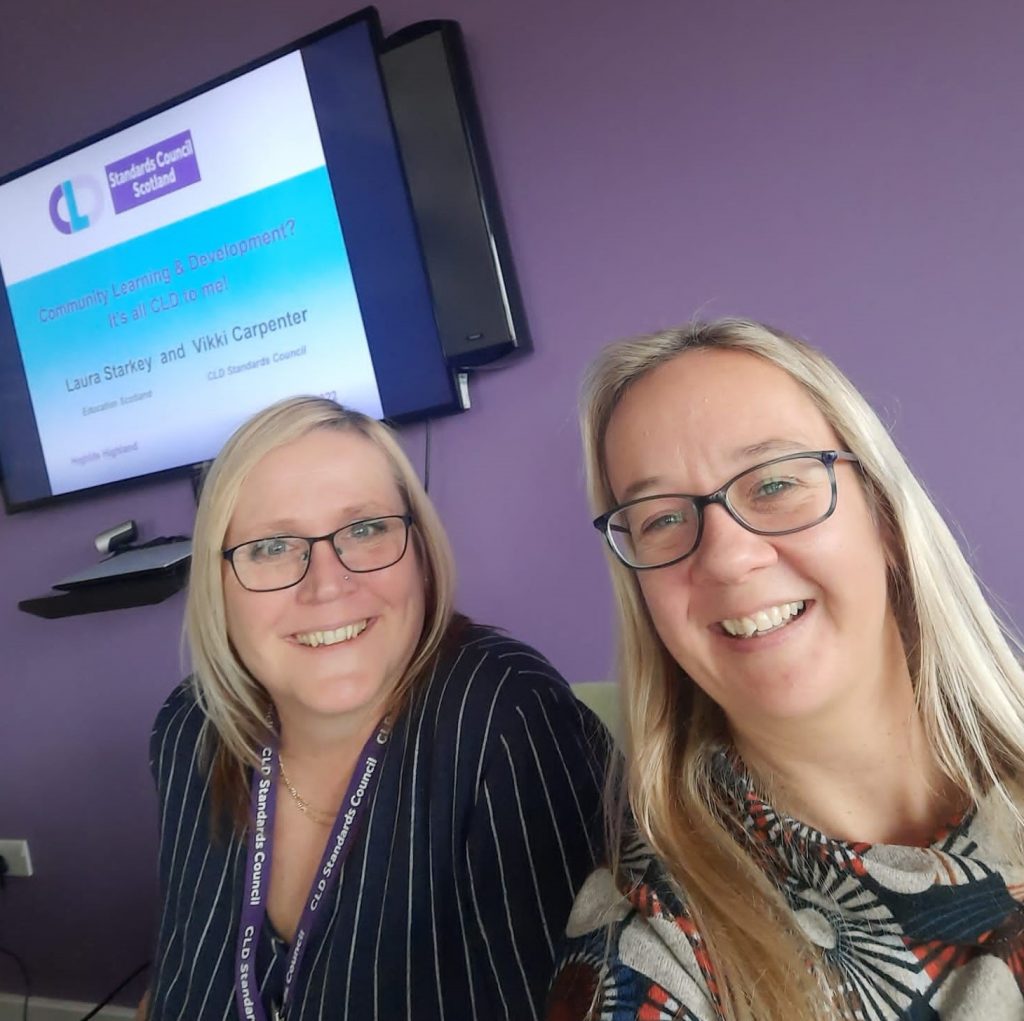 Vikki, along with Laura Starkey of Education Scotland CLD team, met the Highlands CLD Strategic Partnership, at UHI in Inverness to discuss benefits of membership as well as using the CLD competences framework as a practitioner tool.
Marion and Steven were at Edinburgh University, meeting first year Learning in Communities students to talk about the values, ethics and competences, membership benefits as well as the future of work and Meta Skills and what does this mean for CLD and how it might affect their practice.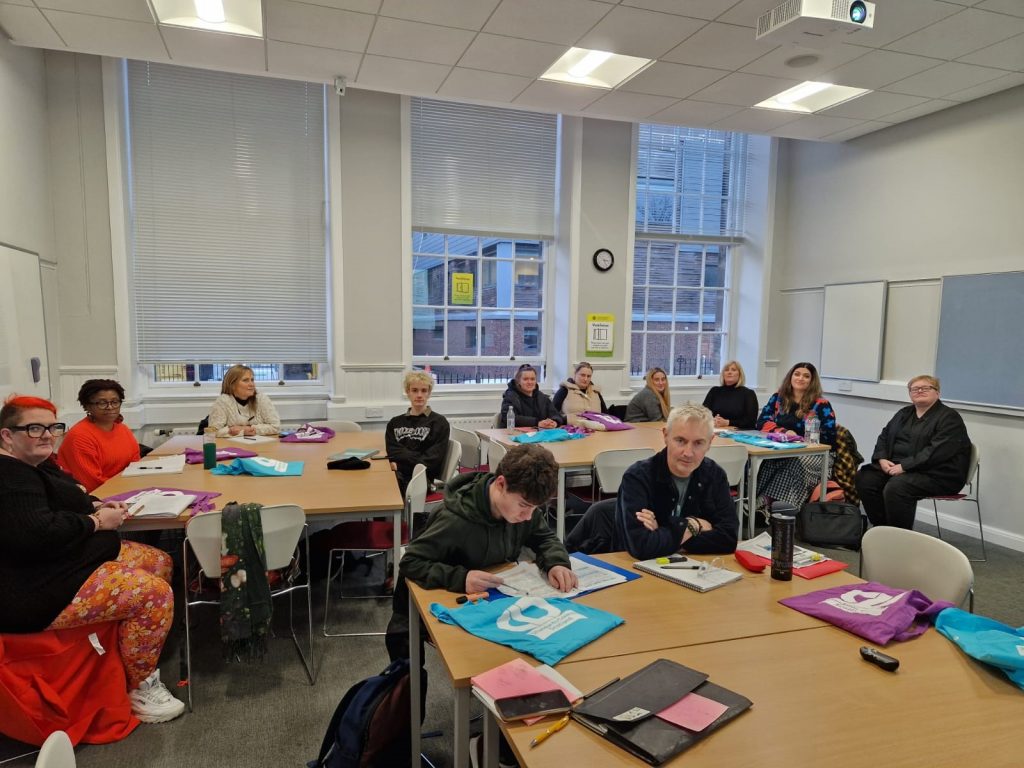 Ross visited Sheena Watson, previous Approvals Committee chairperson, in sunny Anstruther to discuss CLD Standards Council committees as well as visiting Tayside and Fife Network to look at workforce development plans.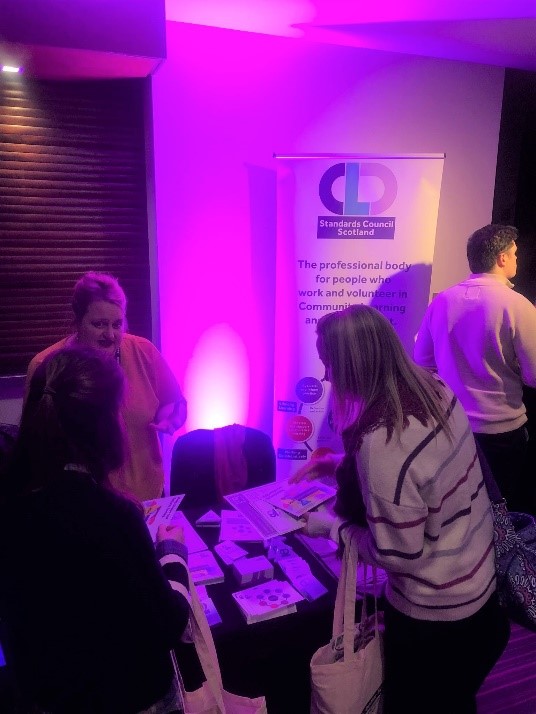 It's Youth Work Week and Marion and Kirsty attended the Youthlink Scotland Conference, Tackling Poverty: The Power of Youth Work to Change Lives. Check out #YLSConf22 for trends from the event. Fantastic speakers and workshops, with the commitment to creating a fairer, safer and healthier Scotland for young people palpable from all involved.
The CLD Standards Council stall in the market place was busy with CLD:Youth Work practitioners asking about how to register, the benefits of membership and how to get more involved in CLD Standards Council work. #RanOutOfPurpleBags!
---
CLD Standards Council: Have Your Say: Improving gender balance and equalities within the CLD sector, 11 November, 12.30-1.30pm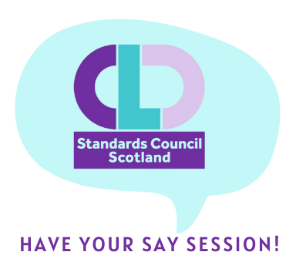 ---
CLD Standards Council: Have Your Say: National Discussion on Scottish Education, 18 November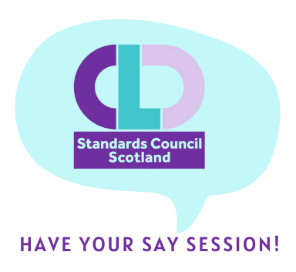 Have your voice heard and help develop a vision for the future of education in Scotland. What kind of education, skills, knowledge and support do you think learners of all ages will need 20 years from now? Education doesn't just happen in school so join our sessions and have your say!
Register on EventBrite for one of the two sessions below:

Have Your Say: National Discussion on Scottish Education – 18 November 2022, 10.30am-12pm

Have Your Say: National Discussion on Scottish Education – 18 November 2022, 2pm-3.30pm
---
CLD Standards Council: Member Meet-up – December: Cost of Living Crisis, 8 December, 1pm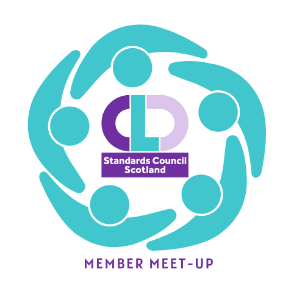 This month we'll be talking about the cost of living crisis at our member meet-up. What effect is the crisis having on you, the learners you support, and the ways in which you support them?
We're really keen to know if you've had to adapt what you do and how, as well as if the crisis as a whole is having a negative impact on participation in CLD services. Come along, tell us what you're doing and how it's affecting CLD in your area!
Register for the December Member Meet-up on Eventbrite
---
News from the CLD Sector
The Joseph Rowntree Foundation have conducted what they believe to be the biggest poll so far of people in Scotland's experiences of the current cost of living crisis, providing subsequent recommendations for tackling poverty to both the UK and Scottish Government. Click the link above to download the final report for this research that was published last month.
Running from Monday, 7th to Sunday, 13th November, Youth Work Week is our chance as a CLD sector to demonstrate just how powerful a force youth work is when it comes to improving the life chances of young people facing numerous inequalities. Each day YouthLink are highlighting a different area of Youth Work.
This professional learning resource aims to raise knowledge and awareness of United Nations Conventions of the Rights of the Child (UNCRC). The resource supports all CLD practitioners working with young people in a youth work or formal education setting. It could also be used to build the understanding of other CLD stakeholders for example CLD Partnerships, Community Planning Partnerships and elected members.
Celebrating the role of older women in work (as part of the latest update to their Age-positive image library), Aging Better UK have created the first free library showing positive and realistic images of over 50s in a bid to challenge negative and stereotypical views of older age. They also have a number of great icons which, along with the images, are free to use.
---