CLD Standards Council Professional Induction Programme Launch
We were delighted to launch our new Professional Induction Programme at The Gathering today! Jamie Hepburn, Minister for Higher Education, Further Education, Youth Employment and Training officially launched the programme and highlighted its importance in developing a professional CLD workforce and making sure practitioners at all levels feel supported to deliver high quality learning opportunities for all.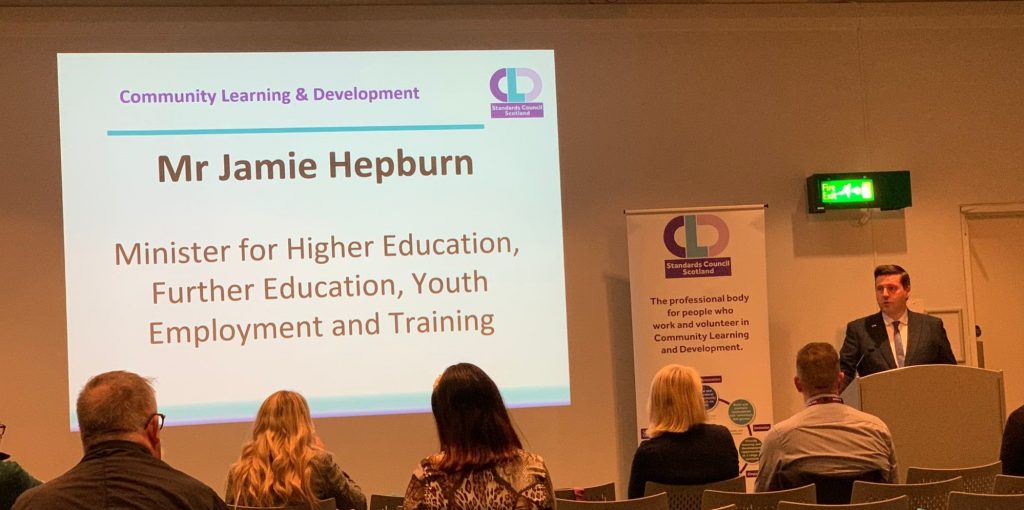 The Professional Induction Programme is available on i-develop and has been created by a group of committed CLD Standards Council Members who volunteered their time and also piloted the first programme. Thank you to everyone who participated, and special thanks to Mike Naulty, Graham Hewitson and John Galt from the CLDSC Professional Learning Committee for driving its development forward.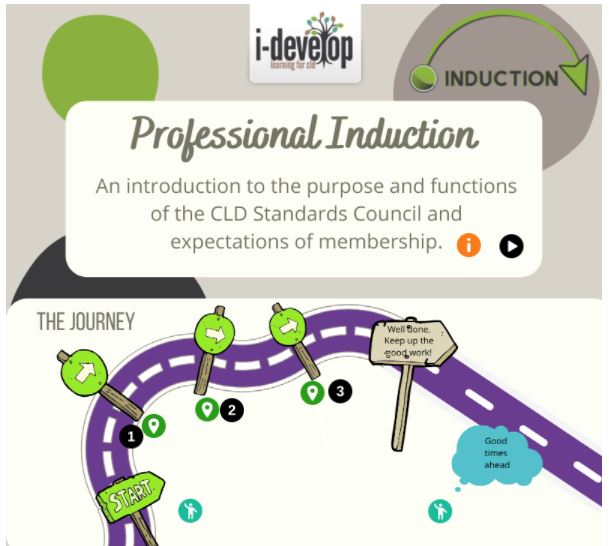 Whether you've been a CLDSC member for years or have recently joined, we encourage you to complete the Induction programme. Email contact@cldstandardscouncil.org.uk to register. And look out for a Virtual Member Meet up later in the year where we will talk through the Induction Programme in more detail. 
---
Scottish Education Awards 2022 Winners
Huge congratulations to Mobilize Music Project at East Kilbride Universal Connections, South Lanarkshire Council on winning the CLD Award.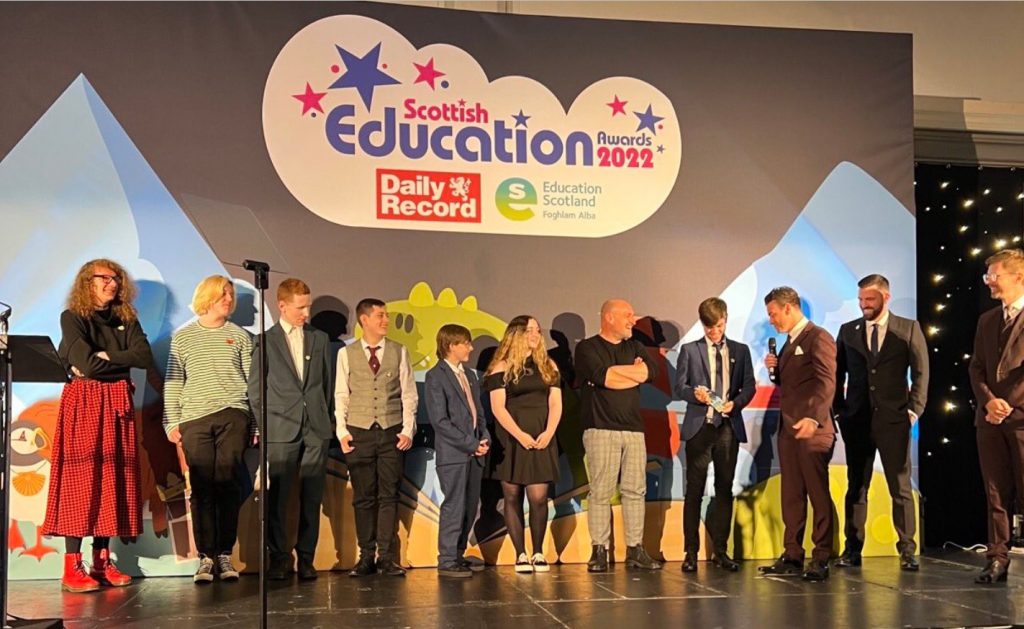 Big shout out to other nominees, Neil Young at St Paul's Youth Forum, Glasgow and FARE Scotland, Glasgow.
Delighted to see such high quality CLD youth work recognised and applauded.
---
July Virtual Members Meet Up – Tuesday, 5 July 2022 – 1pm-2pm – Social Security Scotland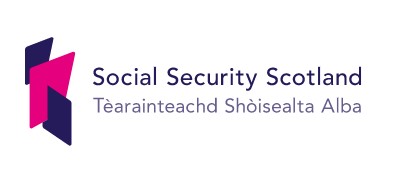 It's not too late to sign up to the July virtual members meet up!
Following the successful pilot of Adult Disability Payment in Scotland, Social Security Scotland will begin accepting new applications for Adult Disability Payment from clients living in all local authorities in Scotland as part of the national roll out of this form of assistance on 29 August 2022.

Come along on Tuesday, 5 July at 1pm to hear what Adult Disability Payments are, how you can support any CLD learners you work with to apply, how you can prepare your own services, and have any questions you might have answered. The session will provide an overview of the new benefit, outline special rules for terminal illness, how to apply for the benefit, how decisions are made and information collected, and how appeals can be made.

This session is for anyone who might support clients or service users to access benefits, or who works regularly with people who may be eligible to apply. You can join the virtual members meet up by signing up on Eventbrite.
---
UK Pride Month & LGBT Youth Scotland
Happy Pride Month to all our LGBTQI+ members, allies, friends and family.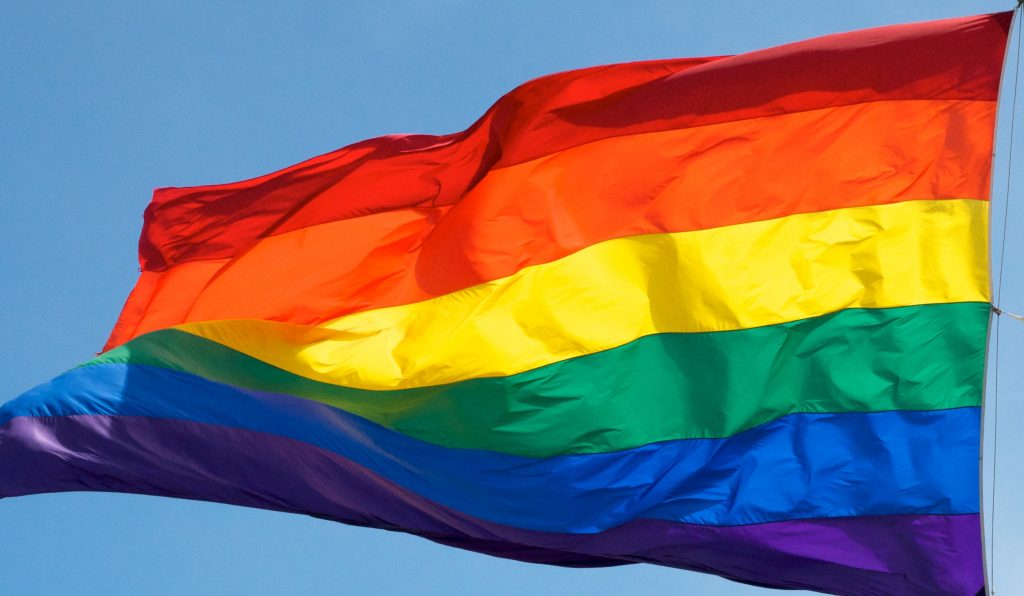 It is 50 years since the first UK Pride. Despite a lot of progress, young people say that it is still tough to be LGBTQI+ in Scotland in 2022. Our friends at LGBT Youth Scotland need your help to change that story.
The dream is for Scotland to become the most inclusive place in the world for LGBTQI+ young people to reach their full, fabulous potential.
This summer for Pride, they are asking for your help to make that dream a reality by supporting their life changing work and becoming part of their story.
There are lots of ways you can help: 
Donate and be #partofthestory
Organise your own Pride event
And if your organisation wants to proactively include LGBTQI+ people in every aspect of its work, why not check out the LGBT Charter for Organisations?  
---
Building Racial Literacy and Education Leadership Programme – extended deadline!
Education Scotland's Professional Learning and Leadership team are extending the application deadline for Building Racial Literacy and Educator Leadership Programmes for our CLD colleagues. Applications will remain open until 23:45 on Monday 27th June. 
Building Racial Literacy – The national Building Racial Literacy programme promotes anti-racism as a baseline professional value, empowering educators to identify and implement anti-racist behaviours and processes in their everyday practice. To find out more about the programme, please watch the Story of the Building Racial Literacy Programme video and visit the Education Scotland website and select the section on 'Applying for the programme'. 
Educator Leadership Programme – Growing from the success of the Teacher Leadership Programme (TLP); the new Educator Leadership Programme (ELP) welcomes applications from Early Learning and Childcare practitioners, Community Learning and Development practitioners and classroom teachers. To find out more please watch the Educator Leadership Programme video and visit the Education Scotland website and select the section on 'Applying for this programme and further information' section.
---
Have your say on how technology is used in maths education in Scotland
Education Scotland is supporting this survey and is keen to encourage contributions from the CLD sector. The survey is collecting information on how technology is being used by teachers and learners of mathematics and numeracy in UK schools, colleges, early years and community learning settings. It is being conducted by the Joint Mathematical Council, which represents all of the mathematics organisations across the four nations, to inform our advice to policy makers. There is an option to say you don't use technology much, or at all. 
Find out more and complete the Maths and Technology survey.
All responses are anonymous and you are not required to give personal data or contact details. The survey should take between 5-10 minutes to complete and closes on 30th June 2022. 
---
Digital Accessibility and Online Security Webinars
Less than 10% of the internet is fully accessible and many organisations are now committing to making their online spaces easy to use by disabled people and people with impairments. Lead Scotland is here to help with free webinars looking at different aspects of digital accessibility. Many people are also worried about the rise in online scams – check out one of their 'Stay Safe Online Over the Summer' webinars! 

Everyone is welcome to attend and you can find out a full list of the webinars at the Lead Scotland website.  The dates of the webinars are listed below:
---