Open University in Scotland Graduation – Congratulations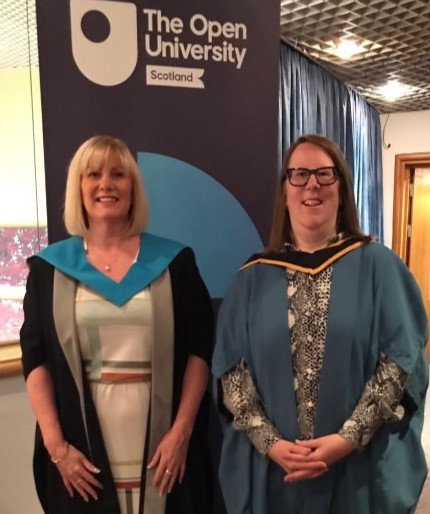 On Monday of this week our Director, Marion Allison represented the CLD Standards Council at the graduation ceremony of the Open University that was held in the Glasgow Royal Concert Hall. Marion was delighted to be joined by Ruth Washbrook who provides our team with business support.
In 2021 Ruth graduated online with a Masters in History (with Distinction) from the Open University and so was excited and proud to take part in the academic procession wearing her masters robes at this year's in-person event.
Thanks to Director Susan Stewart for the kind invitation and a huge congratulations to Ruth and all of the students in Class of 2022.
Marion Allison (left) and Ruth Washbrook (right)
---
Adult Learning Strategy Launch
The official launch of Scotland's first Adult Learning Strategy is taking place virtually on Wednesday, 29 June 2022. Jamie Hepburn MSP, Minister for Further Education, Higher Education, Youth Employment and Training, will officially launch the strategy and a series of workshops centred around each of the strategy's key themes.
Places are still available to attend and the closing date for registration is this Friday, 24 June. Please email SGCLDPolicy@gov.scot if you'd like to attend and you'll be sent registration details as soon as possible.
---
Launch of Scotland's new Volunteering Action Plan
Last week saw the launch of Scottish Government's new Volunteering Action Plan. The plan aims to create a Scotland where everyone can volunteer, more often, and throughout their lives. It is designed to provide actions over a 10‐year period as a living plan and it seeks to raise the profile of volunteering and its impact on society.
We were pleased to be invited to be part of the working group for the plan's creation and hope it will serve as a useful tool to the CLD sector as a whole.
---
July Virtual Members Meet-up – Scotland's New Benefits System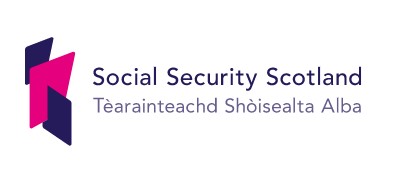 Our next Virtual Members Meet Up is on Tuesday, 5 July – 13.00-14.00 and this month it's all about Social Security Scotland and the new benefits system coming to people in Scotland.

Come along and hear what Adult Disability Payments are, how you can support any CLD learners you work with to apply, how you can prepare your own services, and have any questions you might have answered. The session will provide an overview of the new benefit, outline special rules for terminal illness, how to apply for the benefit, how decisions are made and information collected, and how appeals can be made.

This session is for anyone who might support clients or service users to access benefits, or who works regularly with people who may be eligible to apply. It will give you the knowledge needed to make sure your CLD learners get the support they need.
Join the July Virtual Member Meet Up by registering on Eventbrite.
---
Building Racial Literacy and Education Leadership Programmes
Don't forget, CLD colleagues can submit applications for these two programmes until 23:45 on Monday 27th June.
Building Racial Literacy – The national Building Racial Literacy programme promotes anti-racism as a baseline professional value, empowering educators to identify and implement anti-racist behaviours and processes in their everyday practice. To find out more about the programme, please watch the Story of the Building Racial Literacy Programme video and visit the Education Scotland website and select the section on 'Applying for the programme'.
Educator Leadership Programme – Growing from the success of the Teacher Leadership Programme (TLP); the new Educator Leadership Programme (ELP) welcomes applications from Early Learning and Childcare practitioners, Community Learning and Development practitioners and classroom teachers. To find out more please watch the Educator Leadership Programme video and visit the Education Scotland website and select the section on 'Applying for this programme and further information' section.
---
CashBack for Communities Fund – phase 6 open for applications
Cashback for Communities is a Scottish Government fund that uses funds recovered from criminals to expand young people's horizons and increase the opportunities they have to develop their interests and skills. Phase 6 of the fund is now open for applications and closes at noon, Friday 12 August. £20-million is available in this round of funding and successful applicants will commence from April 2023 to March 2026.
Organisations must have a proven track record of delivering activities which support the Scottish Government's Justice Vision and the criteria for CashBack Phase 6 as set out below.
Phase 6 will fund projects which deliver a range of trauma informed and person-centred services & activities for young people between the ages of 10-25 that:
Support young people most at risk of being involved in antisocial behaviour, offending or reoffending towards or into positive destinations
Provide person-centred support for young people, parents and families impacted by Adverse Childhood Experiences and trauma
Support young people to improve their health, mental health and wellbeing
Support people, families and communities most affected by crime
Further information on the criteria for the fund and how to apply can be found on the CashBack for Communities website.
---
Congratulations to the winners of the Scottish Charity Awards
As always, the Scottish Charity Awards event was an evening of inspiration and CLD practice was at the forefront! All 44 finalists deserve to be recognised and the first in-person Awards ceremony for 3 years was the only place to be last Wednesday evening. You can read more about the winners on the night on the SCVO website.
CLD Standards Council was delighted to sponsor the Community Action Award at this year's Scottish Charity Awards. Warm wishes go to the finalists and huge congratulations to the winners Feldy-Roo! Feldy-Roo was set up at the beginning of the pandemic to provide daily hot meals, free newspapers and a friendly chat for isolating residents in Highland Perthshire during both lockdowns. Feldy-Roo created a social experience for both volunteers and residents, and continues to work within the community, seeking to improve social and health opportunities for all ages.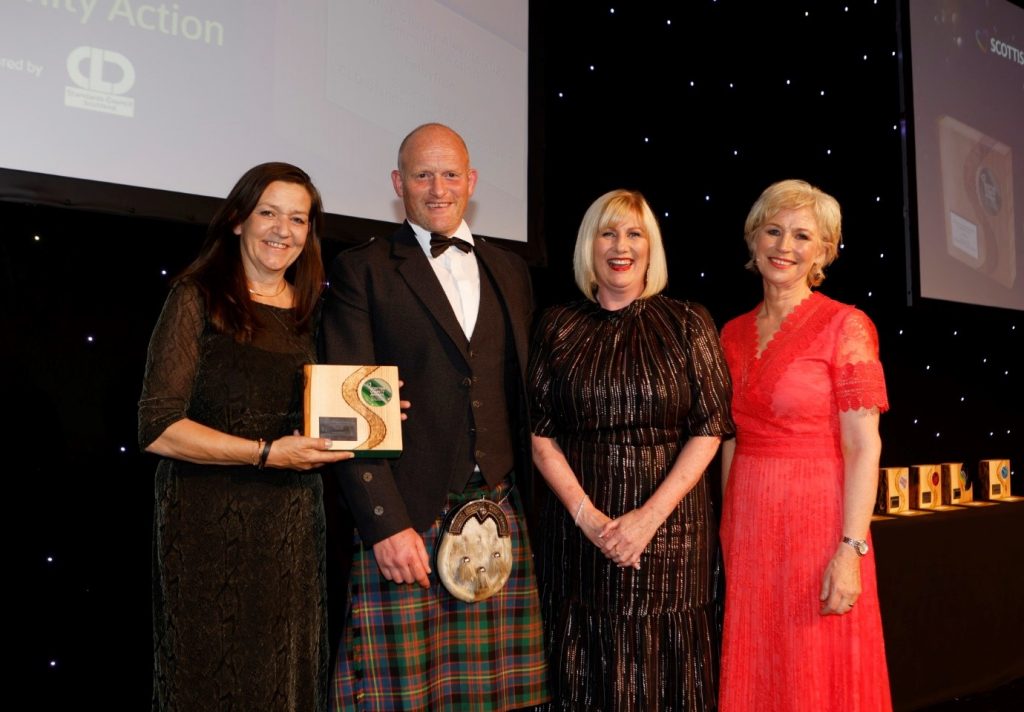 ---