CLD Digital Competence Review – share your views!
Our online survey aimed at gathering your views on how best to ensure that digital skills, knowledge and competence is embedded and visible across our Competent Practitioner Framework is now open.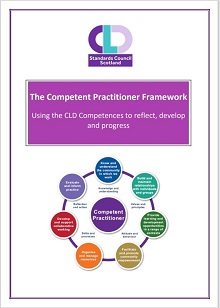 This is one of the priorities highlighted by Jamie Hepburn, Minister for Higher Education and Further Education, Youth Employment and Training, in the CLD Digital Investment funding announcement made in December 2021 where we were asked to
develop national guidance that sets out clear principles for digital delivery, and how to support improved infrastructure for digital approaches.
develop a set of digital competences for CLD mapped within the CLDSC's Competence Framework
We held a series of focus groups in March and based on feedback from those, we are now asking CLD practitioners in all settings, including adult learning, community development and youth work, to participate in an online survey. Tell us how you currently use digital or how you'd like to use it, as well as what support CLDSC can offer to help implement digital into your practice.
You don't have to be a member of CLDSC to complete the survey, so please tell your colleagues and networks. And you don't need to have a digital focus in your role either – we want to hear from everyone!
CLD Digital Competence Survey should take around 10-20 mins to complete and will be open until Friday 27 May 2022.
---
Virtual members' Meet-up 6 June 1-2pm
Keep Scotland Beautiful (KSB) will be hosting our monthly virtual members' meet up session for us in June. KSB will introduce their community engagement and learning programmes that support their vision for a clean, green sustainable Scotland. They will demonstrate the Climate Emergency Toolkit for Youth Workers, discussing effective methods of communicating the climate emergency to a youth audience, and considering ways in which the toolkit can be adapted for a range of CLD learners and communities.
Find out more and sign up for the Meet-up on EventBrite.
---
Educator Leadership Programme
Growing from the success of the Teacher Leadership Programme (TLP); the new Educator Leadership Programme (ELP) welcomes applications from Early Learning and Childcare practitioners, Community Learning and Development practitioners and classroom teachers. By bringing together educators skills and experience from across sectors the Educator Leadership Programme creates space to collaborate and share practice, while keeping the learner experience at the centre through a focus on practitioner enquiry. Why not have a look at some of the Enquiry Posters on flickr from previous TLP participants?
The programme is designed to offer participants more flexibility and choice with two cycles of enquiry over the course of the year. Participants may choose to complete both enquiry cycles or only the first cycle.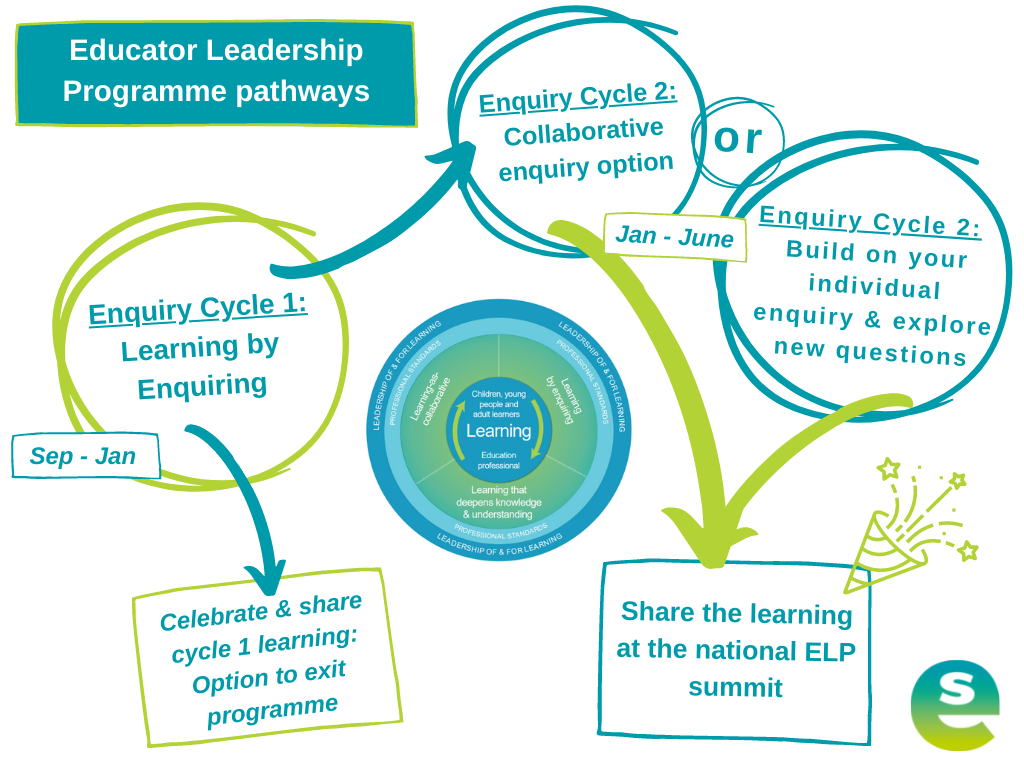 Applications open on MONDAY 16th MAY at 09:00 and close at 23:45 on MONDAY 13th JUNE 2022. Applicants will be notified of the outcome by the end of June 2022.
You can find out more about the programme on the Educator Leadership Programme website This recruitment video tells you a bit about the programme and there is also a slightly longer video with more explanation and details about the structure.
---
Building Racial Literacy (BRL)
Applications for the national anti-racist professional learning programme, Building Racial Literacy, are also now open. There will be two cohorts, starting in August and December respectively, made up of 40% system leaders (members of staff from Education Scotland, GTCS, SQA, ITE, local authority officers, RIC leads and headteachers) and 60% educators (middle leaders, class teachers, ELC & CLD practitioners). Black, Asian and Minority Ethnic applicants and applicants from local authorities not previously involved will be prioritised.
To find out more about the programme, please watch this video on Youtube and visit the Building Racial Literacy Programme website.
And for more BRL professional learning opportunities, read on …
BRL+ Webinar Series
Starting in June, the BRL+ webinar series explores anti-racism in Scottish education and is an extension of the Building Racial Literacy professional learning programme. BRL+ will bring together some new collaborators as well as showcase innovative ideas and good practice from previous participants on the Building Racial Literacy programme. There are 3 webinars planned in June:
---
OU Microcredentials – Last chance for a free place!
There's still time to apply for a fully funded place on The Open University in Scotland's (OUiS) online learning Microcredentials for those working in the CLD sector.
The courses on offer are:
Online Teaching: Creating Courses for Adult Learners
Online Teaching: Evaluating and Improving Courses
Online Teaching: Accessibility and Inclusive Learning
Teacher Development: Embedding Mental Health in the Curriculum
Online Teaching: Embedding Social, Race and Gender-Related Equity
These courses are at postgraduate level and will start in June 2022 and run for 12 weeks. For more information and to apply, please visit OUiS Microcredentials for CLD.
Make sure you submit your application before the end of May 2022.