National Occupational Standards – contract award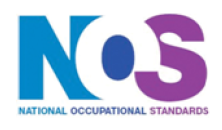 We are delighted to announce that CLD Standards Council Scotland has been granted a contract from Skills Development Scotland to carry out a review of the Community Development and Family Learning National Occupational Standards (NOS). We have also been awarded the contract to create a new suite of NOS for Adult Learning.
National Occupational Standards (NOS) specify the standard of performance an individual must achieve when carrying out a function in the workplace, together with the knowledge and understanding they need to meet that standard consistently. Essentially NOS are benchmarks of good practice. Each NOS defines one key function in a job role.
These Standards are applicable across the United Kingdom and we will work with a range of national and local organisations from Scotland, England, Northern Ireland and Wales during the review and creation process. This work will be completed by 31 March 2023.
Watch this space for more information on how to get involved!
---
CLD Digital Competence Review survey – last few days to share your views!
As you may know, CLD Standards Council is undertaking a review to ensure that digital skills, knowledge and competence is embedded and visible across our Competent Practitioner Framework.
We've had 96 responses so far, but would love some more. Most of the responses so far are from people who have worked or volunteered in the sector for a long time, so we're keen to hear from practitioners with fewer than 10 year's experience in CLD. You don't need to have a digital focus in your role to respond –
CLD Digital Competence Survey should take around 10-20 mins to complete and will be open until Friday 27 May 2022.
---
Last few days for microcredentials free places!
Time is running out to apply for a fully funded place on The Open University in Scotland's (OUiS) online learning Microcredentials for those working in the CLD sector.
The courses on offer are:
Online Teaching: Creating Courses for Adult Learners
Online Teaching: Evaluating and Improving Courses
Online Teaching: Accessibility and Inclusive Learning
Teacher Development: Embedding Mental Health in the Curriculum
Online Teaching: Embedding Social, Race and Gender-Related Equity
These courses are at postgraduate level and will start in June 2022 and run for 12 weeks. For more information and to apply, please visit OUiS Microcredentials for CLD.
Make sure you submit your application before the end of May 2022.
---
HNC Working with Communities
Now more than ever CLD career pathways are important. As part of CLDSC ongoing work to support, promote, create and recognise career pathways we have held various meetings with Colleges who currently offer or would intend to offer the HNC Working with Communities programme. As part of those discussions Dumfries and Galloway College have committed to working with CLDSC to seek approval and we are happy to share and support the events as detailed below. For those Colleges who find themselves in a similar situation if you have not already been in touch please email ApprovalCLD@cldstandardscouncil.org.uk
Dumfries and Galloway College are delivering two exciting new free courses in Working with Communities.
There are options for individuals who are currently working, volunteering or interested in working in the community:
To find out more about the courses, Dumfries and Galloway College are offering two information sessions on Tuesday 7th June, you can choose from either 3pm-4pm or 4:30pm-5:30pm.
This is a fantastic opportunity to meet current students, ask any questions and get some guidance on applying for these courses.
If you would like any further information, please do not hesitate to contact Laura Morgan – morganl@dumgal.ac.uk
---
Virtual members' Meet-up 6 June 1-2pm
Don't forget that Keep Scotland Beautiful will be hosting our monthly virtual members' meet up session for us in June. The event will introduce the community engagement and learning programmes that support Keep Scotland Beautiful's vision for a clean, green sustainable Scotland; and will demonstrate the Climate Emergency Toolkit for Youth Workers, discussing effective methods of communicating the climate emergency to a youth audience, and considering ways in which the toolkit can be adapted for a range of CLD learners and communities.
You can find out more information and sign up for the meet-up on Eventbrite.
---
College Expo 22 – new date
In light of the ongoing industrial action, and following consultation with partners across the college sector, the College Development Network is rescheduling the Virtual College Expo22. It will move from Tuesday 14 and Wednesday 15 June to Tuesday 23 and Wednesday 24 August.
The new dates are intended to offer the best possible experience for all those involved in College Expo 2022.
The theme for Virtual College Expo22 is:
Rewrite the College Story:
Learning Experiences, Skills Development, Anchoring Communities
Virtual College Expo22 is the most exciting professional learning event for the college sector in Scotland, offering inspirational keynotes, workshops, seminars, and panel debates.
Book your FREE place for the Expo.
---
The Gathering – 15 and 16 June 2022 – SEC Glasgow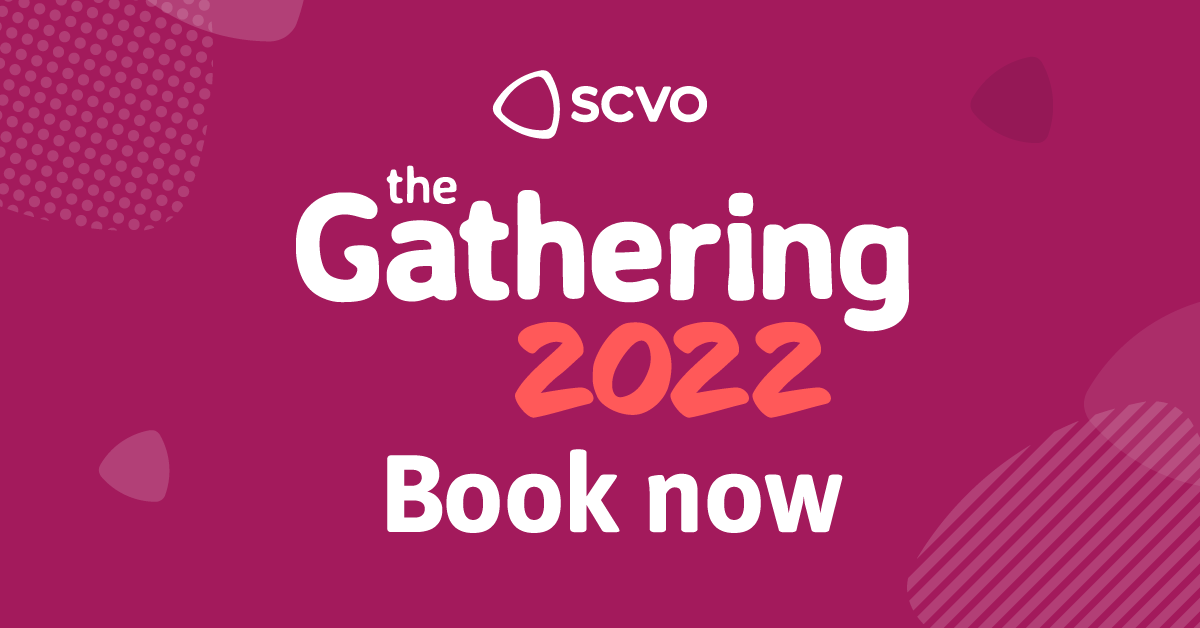 The programme for this year's The Gathering is now live! It's a packed 2 days with inputs from a wide range of speakers including Nicola Sturgeon, First Minister of Scotland; Jack Monroe, poverty campaigner and food writer; Sir Geoffrey Palmer, human rights and race equity activist; the launch of the Scotland's Volunteering Action Plan and much more. You can view the Programme and book on the SCVO website.
It's free to attend the Gathering as a delegate and everyone's welcome- voluntary sector staff, volunteers, board members and trustees from charities, social enterprises and community groups, politicians, academics and journalists, students and members of the public.
And don't forget, we'll be launching the CLD Standards Council Professional Induction Programme at The Gathering too! We're delighted to have Jamie Hepburn, Minister for Higher Education and Further Education, Youth Employment and Training speaking at our launch, as well as inputs from our programme developers and pilot participants. Join us for the launch to find out more!
If you can't make it along, you can follow on Twitter using the #SCVOGathering hashtag.