Scottish Government Mental Health and Wellbeing Strategy – Consultation
Scottish Government have launched a public consultation on 'A new Mental Health and Wellbeing Strategy' and are keen to hear views from a broad range of stakeholders to help inform the final strategy, which will be published before the end of 2022. The Strategy will aim to focus on every part of what mental health and wellbeing means. This covers a range of things, including:
Addressing the underlying reasons behind poor mental health
Helping to create the conditions for people to thrive
Challenging the stigma around mental health
Providing specialist help and support for mental illness
There are online consultation events, or individuals and organisations can submit their own responses. There is also an easy read option which may be useful when supporting young people and adult learners to participate in this consultation. The virtual events provide an opportunity for anyone interested to engage with Scottish Government on this work and share views. You can book onto one of five sessions below:
Mental Health and Wellbeing Strategy Consultation – Wed 3 Aug 2022 at 15:00
Mental Health and Wellbeing Strategy Consultation – Mon 8 Aug 2022 at 10:00
Mental Health and Wellbeing Strategy Consultation – Tue 16 Aug 2022 at 09:30
Mental Health and Wellbeing Strategy Consultation – Fri 26 Aug 2022 at 14:00
Mental Health and Wellbeing Strategy Consultation – Thu 1 Sep 2022 at 15:30
The consultation is open for responses until 9th September 2022. CLDSC will be submitting a response on behalf of our membership. Details on how you can participate will be available soon. Find out more about the Mental Health and Wellbeing Strategy consultation.
---
August Virtual Members Meet Up – Adult Learning Strategy for Scotland
Don't forget to sign up for our next Virtual Members Meet Up, which takes place on Wednesday, 3rd August, 1-2pm. Come along to find out more about the recently launched Adult Learning Strategy for Scotland and discuss how CLD Standards Council members can support the implementation of the Strategy and help it achieve its mission and ambitions.
You can sign up for the session on the August Virtual Members Meet Up EventBrite page.
---
Digital CLD Awards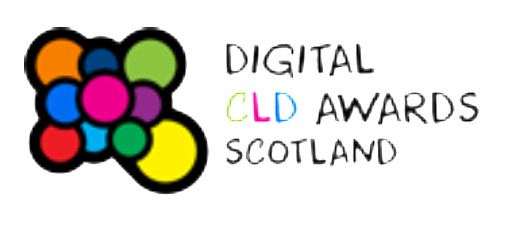 Congratulations to the seven organisations across youth work, adult learning and community development, who are the first in Scotland to be recognised under a new digital award scheme for community learning and development (CLD) organisations!
The pilot was funded by Scottish Government's CLD Digital Development Fund and is focused on recognising the many planned and ongoing improvements organisations are making in developing the skills of their staff to improve the ways they reach and support learners through digital technologies. The awards highlight how well these increasing uses of digital approaches are impacting on the experiences and skills of learners and stakeholders. Awards were granted to:
Jamie Hepburn, Minister for Higher Education and Further Education, Youth Employment and Training said: 'I offer my congratulations to all organisations who have achieved the Digital CLD Award. This is an important digital achievement for them and will make a real difference in helping to build the digitally literate, inclusive and talented young people, adults and communities of the future.'
You can find out more on the Digital CLD Awards Scotland website.
---
A Shout out for Cultural Videos – WCDC 2022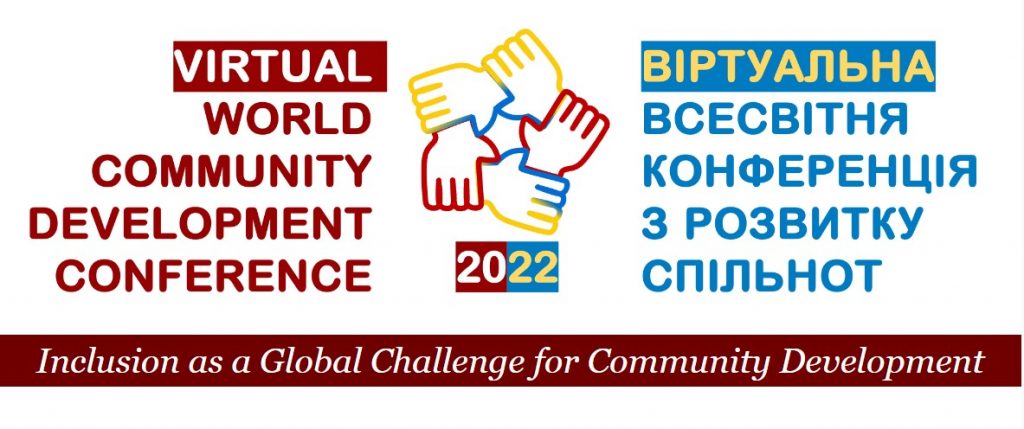 The World Community Development Conference 2022 (3rd-5th October 2022) is a great event that brings together hundreds of people involved in community development from around the world.
This event is always accompanied by traditional songs, national dances and performances which is always very exciting and inspiring. The virtual format of the conference this year includes the regular cultural programme, so attendees can still enjoy the culture and traditions from different parts of the world! It's going to be wonderful!
THEY NEED YOU! Please send your cultural video to them, so that everyone around the world attending the conference will be able to enjoy songs and dances together, and explore the full of the colours of the culture of all countries involved.
For more information visit the World Community Development Conference 2022 website.
---
DTAS Conference – 4th-5th September 2022

The theme is Gather, Connect and Thrive. This year's speakers include CEO of Circular Communities, Michael Cook, CEO of Keep Scotland Beautiful, Barry Fisher, as well as Mr Tom Arthur MSP, Minister for Public Finance, Planning and Community Wealth. The conference programme includes a study visit to Cranhill Development Trust in the east end of Glasgow, a virtual study visit to Glen Urquhart Rural Community Association and a total of nine workshops to choose from. Workshop topics include succession planning and collaboration, Community Ownership Support Service and Community Shares Scotland sessions. Attendees will be able to participate in a speed-networking session and browse the Marketplace which will include stands from a wide range of different organisations.
For those unable to attend in-person, selected sessions from the programme will be available online free of charge, including the virtual study visit, AGM and the opening and closing plenaries.
For further information and to book your place, visit the DTAS website.
---
Scotland Learns
Education Scotland have published a schedule for August 2022 until June 2023 detailing publication dates and submission deadlines for Scotland Learns. You can find out at more details on the Education Scotland website.
This newsletter focuses on offering up to date information to support you, as educational practitioners, in creating ideas and learning activities to support children, young people and family learning. It also includes news, resources and useful links, as well as sharing practice from around Scotland. With well over 35,000 subscribers, this is a great way to share your news with stakeholders.
There are still a few weeks until the newsletter resumes, so if you'd like to submit content, please send around 40 words and a link to further information to scotlandlearns@educationscotland.gov.scot or email them to subscribe and receive your monthly copy.
---
The Promise Partnership Fund
Phase 3 of the Promise Partnership Fund has launched on the Corra Foundation website. The three key areas of focus for applications are around a supported workforce, supportive school structure (right to education) and youth justice & rights. Find out more about the next steps and the challenge briefs/application criteria on the The Promise Partnership – Corra website.
The closing date for applications is 16th September 2022, with outcomes from the Decision Making Panel announced in December 2022.
---