CLD Catch Up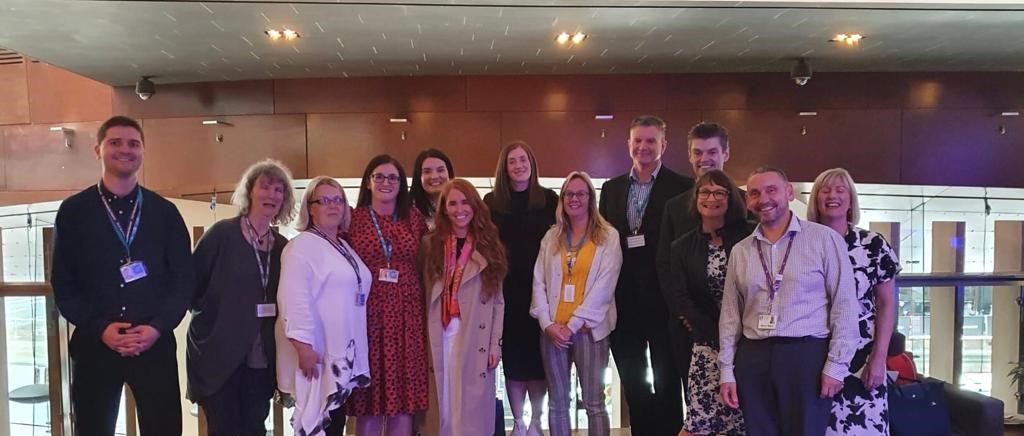 Last week team CLDSC met with colleagues from Education Scotland CLD, HMIe CLD and the Scottish Government CLD Policy Unit. The jam packed agenda included CLD career pathways, professional learning, the recently launched adult learning strategy and the current CLD plans. Information sharing included CLD regional events and discussions focused on what the cost of living crisis, digital learning and the recent SQA results mean for the CLD sector.
---
CLDSC Professional Induction Programme – open for registration!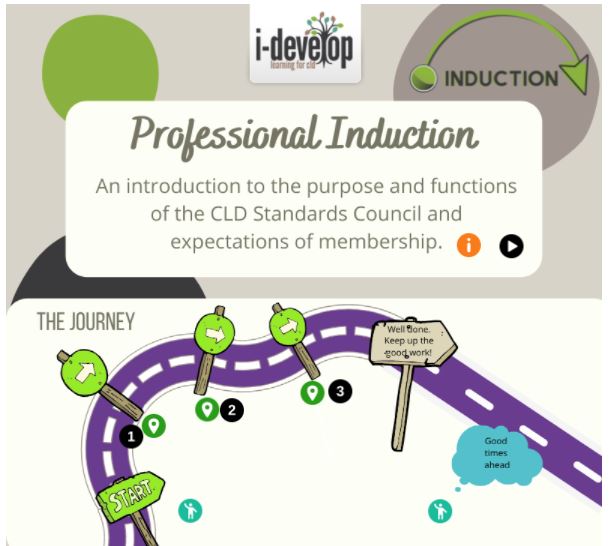 So far we've had 8 sign-ups for the CLDSC Professional Induction Programme due to start in September this year. That means there's still space for up to 10 more CLDSC members to take part, each of whom who will be matched up with a buddy and have 3 full months' to complete the online course.
The professional induction programme is for new and longstanding CLDSC members alike. It was created to introduce members of the CLDSC to the purpose and functions of the Council and what is expected of membership based on its professional standards.
Register your interest in participating in the course. If we can't fit you in this cohort then we'll note your interest for the next cohort starting in January.
---
WE NEED YOUR INPUT: Mental Health and Wellbeing Strategy Consultation
A wee reminder that we would like your support to gather CLD Standards Council (CLDSC) members' voices, in response to the current Scottish Government review of the Mental Health and Wellbeing (MH&W) Strategy. CLDSC have looked at some key areas of the consultation, and have created 3 ways in which you can have your say:
Complete a survey on the proposed outcomes. The questions (1-7) are directly from the main consultation, however you do have an opportunity to add comments and pose any questions you may have in section 8. It should only take a few minutes of your time and the survey will be open until 3rd September.
Attend our next Virtual Members Meet Up on 1st September, at 4pm, where we will be discussing some of the other key areas in the MH&W consultation. Register for the September Virtual Members Meet Up on Eventbrite.
The consultation closes on 9th September 2022 and you can access the full Mental Health and Wellbeing Strategy Consultation if you would like to complete an individual and full response.
Thank you in advance for your time and support with this strategy consultation. If you have any further questions, please email us at: contact@cldstandardscouncil.org.uk.
---
Education Scotland – New Educator Leadership Programme
Growing from the success of Education Scotland's Teacher Leadership Programme (TLP), the new Educator Leadership Programme (ELP) welcomes Early Learning and Childcare practitioners, Community Learning and Development practitioners and classroom teachers to bring together their skills and experiences. It creates space to collaborate and share practice across sectors, while keeping the learner experience at the centre through a focus on practitioner enquiry.
Applications are open until Friday, 2nd September ahead of the Induction Day on Tuesday, 6th September.
Find out more and apply for the Educator Leadership Programme.
---
Education Scotland – Supporting Workforce Wellbeing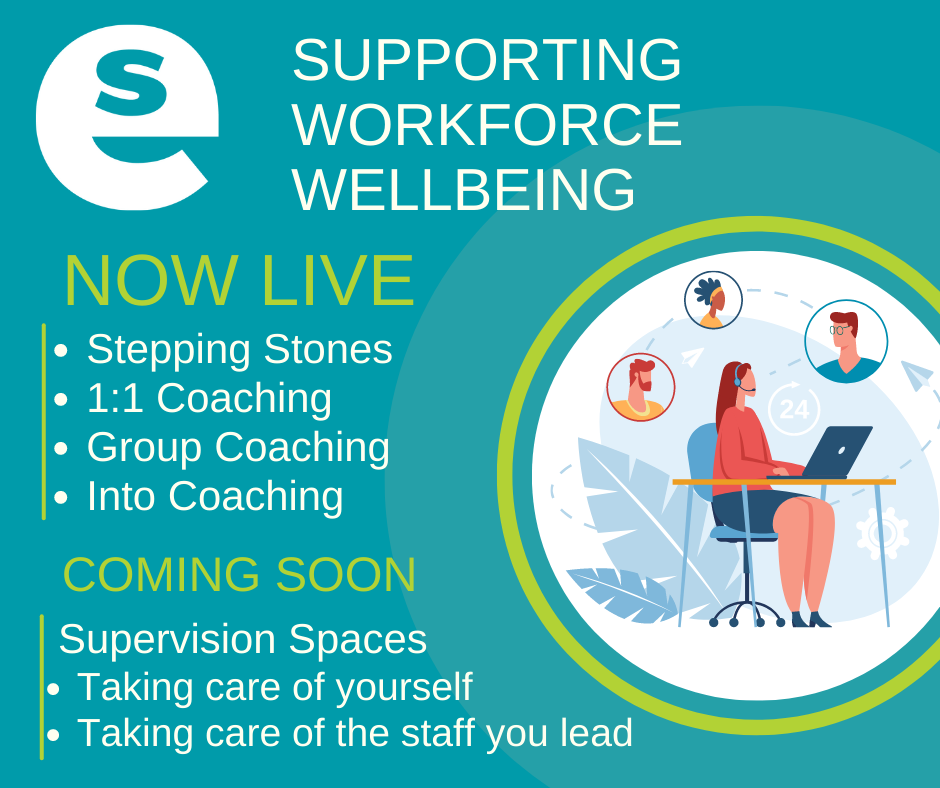 Supporting Workforce Wellbeing is a Scottish Government funded package which first launched in 2020 in response to the pandemic.
The offer is now in its third year and has evolved after listening to feedback from the education system.
The 2022-2023 offer is centred on providing mental health and wellbeing support for individuals in the education workforce across the wide education spectrum including schools, Community Learning and Development and Early Learning and Childcare. 
Find out more about Supporting Workforce Wellbeing where you can search for the for the offer and apply for the relevant programmes. 
---
Conference Season is here!
There are lots of CLD professional learning opportunities coming up at a variety of conferences over the coming months.  Below is September's offering with more to come next week.
DTAS – 4th and 5th September 2022
The Development Trusts Association Scotland annual conference and AGM is returning as an in-person event in 2022, for the first time in three years. The theme for this year is Gather, Connect and Thrive. Bookings for the conference have now closed, but you can follow events on Twitter @DTAScot and #DTAS22.
CDAS – 20th September 2022
Community Development Alliance Scotland is holding its annual conference on 20th September in Edinburgh with a focus on #StrentheningCommunityDevelopment. The conference will explore the challenges and opportunities we currently face and the next steps for community development in Scotland, and beyond.
Speakers include: Tom Arthur MSP, Scottish Government – Minister for Public Finance, Planning and Community Wealth; Prof Alan Miller, Professor of Practice in Human Rights Law School University of Strathclyde; and opportunities to participate in workshops, world cafe open space for networking and reverse panel inputs from membership organisations.
Find out more and register to attend the CDAS Conference. 
---
National CLD Numeracy Practitioners Network Meeting – 6th September
Booking is now open for this practitioners' network meeting, on Tuesday, 6th September from 10am-11.30am. There will be information about Maths Week Scotland along with sharing of practice, including online resources.
Book your place for the National CLD Numeracy Practitioners Network Meeting.
---
Becoming a Numeracy Champion – free training available for CLD practitioners and STEM Ambassadors
Following on from the success of Phase 1 of a STEM grant, this programme is being offered free to CLD practitioners in the South East (Oct-Nov), Northern Alliance (Sep-Nov) and Tayside (Nov-Dec). There is also a 'mop up' session for all areas (Dec).
The programme consists of 3 x 2 hour workshops and was highly valued by previous participants. Dates and registration details are below:
---
Illuminating Leadership Events – 20th and 21st September
After a successful Illuminating Leadership Festival earlier this year, Collective Leadership for Scotland and partners are now inviting you to join the Autumn Illuminating Leadership Event Series. A variety of events will take place over the course of 2 days, during which participants and hosts can reflect, share, and identify ways in which they have taken ideas and learning into practice. All events are free and open to all, regardless of background or practice setting.
Events include:
Collective Circle for Change
Coaching for Systemic Change
Creative Inquiry
Facilitating in Complexity
Find out more and book a space on the Illuminating Leadership – Collective Leadership for Scotland website.
You can also follow on Twitter @CollectiveScot and check out  #IlluminatingLeadership.
---