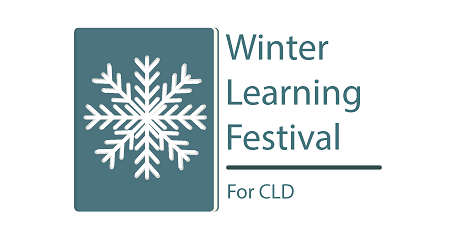 Organised by the regional professional learning networks, Education Scotland and CLD Standards Council, the Winter Learning Festival offers an exciting programme of free online learning for those working or volunteering in CLD.
Over the course of October to March, each regional network takes a week and offers a variety of professional learning activities. Activities are open to CLD practitioners across Scotland, so join in and get connecting with others across the country.
First up, from 30th October – 3rd November, it's Learn North. Take a look at their programme page on I-develop to see the full range of what's available and how to register! To whet your appetite, you can sign up for a Gaelic Who's Who, Health Issues in the Community overview, A Journey to Youth Governance and more. And who could resist the Big Learn North Quiz Finale to round off the week?!
From 13th – 17th November, South East and Central Consortium take the lead with sessions including An Introduction to Children's Rights in a CLD Context and Youth Voice in Forth Valley and West Lothian.
Winter Learning Festival Dates:
Learn North – 30 October – 3 November 2023
CLD Standards Council Annual Conference – 7 November 2023
South-East and Central Consortium – 13 – 17 November 2023
Education Scotland – 15 – 19 January 2024 – dates to be confirmed
West Alliance – 5 – 9 February 2024
South-West Alliance – 19 – 23 February 2024
Tayside and Fife Alliance – Dates to be confirmed
You will find more details about what's on offer each week and links to register on the Winter Learning Festival I-develop page.