News from the CLD Standards Council
🤗 Hello and welcome to this week's bulletin. We hope this finds you all well and recovered from any festive celebrations and raring to go #2023ForCLD
Kirsty and Steven are currently busy with the National Occupations Standards (NOS) review of Community Development and Family Learning NOS, as well as creating a brand new Adult Learning NOS suite. They have been hosting the last few focus groups and online surveys will be available soon – watch this space!

Vikki has been responding to Professor Hayward's Independent Review of Qualifications and Assessment consultation as well as the Scottish Government Withers review of skills delivery across Scotland. Thank you to all who contributed, you can see our responses to these consultations on our website.
Vikki has also been working on our Equalities, Diversity and Inclusion policies and promotions, and will be looking for some of you lovely members to come and join a working group soon, so keep you eyes peeled in future bulletins for more information.

Robbie is in the midst of organising the next members meet up session which is about Gaelic in CLD and you can read more about that below and we hope to see a lot of your faces online at the session.
If you would like to host a Members Meet Up session on a CLD topic you are passionate about, or have any suggestions about a topic that you would like to learn more about then please get in touch contact@cldstandardscouncil.org.uk.
---
CLD Standards Council: Member Meet-up – Gaelic CLD Cèilidh, 8 February, 1pm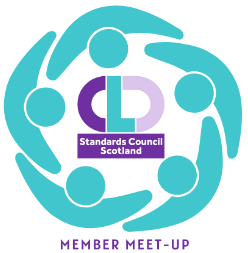 Gaelic received its first inclusion in the Adult Learning Strategy for Scotland last year. With strong emphasis on inclusivity, environment and connection to community, Gaelic language and culture could provide a useful and accessible tool in both adult learning and capacity building, as well as a new engaging content for most communities.
Join this cèilidh/meet-up to explore how Gaelic is already being used, meet up with colleagues already working in Gaelic CLD and shares tools and resources widely, and freely, available and accessible to those with no Gaelic, yet!
Register for the Member Meet-up Gaelic CLD Cèilidh on Eventbrite.
---
Have Your Say: Mental Health and Wellbeing Strategy Update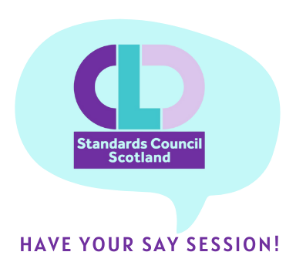 In 2022, we facilitated a number of really engaging and insightful Have your Say sessions with you, our members, along with a questionnaire on the strategy consultation proposed outcomes.
From all the responses and data gathered, we submitted a response to the Mental Health and Wellbeing Strategy consultation in September 2022. You can read the full response report on our website.
We recently contacted the Scottish Government policy team working on the strategy and requested an update and enquired if there was a timeline regarding publishing a draft for final review. They said:
"We received a broad range of feedback to consider, and are keen to ensure there is ample opportunity to engage further on the important issues that have been raised. In light of this, we have decided to delay the publication of the strategy to Spring 2023. This will allow more time for detailed work to take place to shape the Strategy and Delivery Plan; and we will use this opportunity to work directly with stakeholders to develop and co-design the final documents."
We have reminded the team we hope to be one of the stakeholders that help shape the final strategy and we will keep you posted on any further developments. Thank you again for sharing your views and experiences which allowed us to submit a balanced, honest and informative response to this consultation.
---
News from the CLD Sector
A new edition of Concept (the Journal of Contemporary Community Education Practice Theory) has been published with a focus on a generalised 'care crisis'. This has steadily gained momentum in public discourse over the last 15 years, often acting as an index of other crises and this special issue of Concept explores critical questions by providing a space for practitioners, academics and activists to explore different ways of thinking about and practising care.
This in-person event at Abertay University, Dundee on 7 February 2023 (UK Safer Internet Day) is aimed at CLD youth workers, CLD managers working in the sector and anyone interested in using digital effectively in their work with young people.
Volunteer Scotland has produced the first of three bulletins which will track the impact of the cost of living crisis on people and Third Sector Organisations in Scotland. The research builds upon Volunteer Scotland's Testing our Resilience (PDF) report published in autumn 2022. Their blog Cost of Living Crisis – The Hard Facts discusses some of the headline data and the volunteering issues arising from the research.
Rehab Recovery UK have designed an informative infographic outlining how the cost of living crisis is impacting particular groups' mental health, including people of working age, retired people, disabled people, and people with dependents.
This downloadable guide explains how to make your home energy efficient, manage your bills, keep your home warm, benefit the environment and stay as well as you can over winter. A great resource for learners and community groups, as well as lots of information and signposting links on their website.
---